Ark: Survival Evolved Switch technical analysis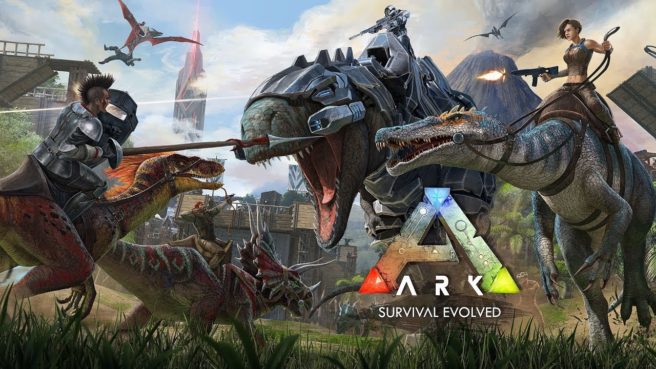 When Ark: Survival Evolved was announced for Switch, it came as a bit of a surprise. After all, the game doesn't exactly run well on other platforms. Now that the Switch port is finally here, Digital Foundry is taking a closer look at it from a technical perspective.
Unfortunately, visual quality has been heavily scaled back on Switch. As one example, most foliage is gone in the forest and objects pop in just before the player. Textures themselves have been reduced, and texture filtering is also very poor. Shadows are also a problem as they'll constantly change based on your position.
As for resolution, expect around 360p and 432p in docked mode. Ark seems to have one of the lowest resolutions of a Switch title, and things are even worse in handheld mode. When playing in portable mode, Digital Foundry recorded numbers below 216p. Visual quality is also reduced even further when on the go.
The one bright spot for Ark: Survival on Switch is the frame rate. While far from perfect, the game aims for 30FPS with dips and inconsistencies.
Another issue concerns loading times. When booting it up for the first time, the game can take close to three minutes to start.
Here's the full analysis from Digital Foundry:
Leave a Reply