Armed to the Gears gameplay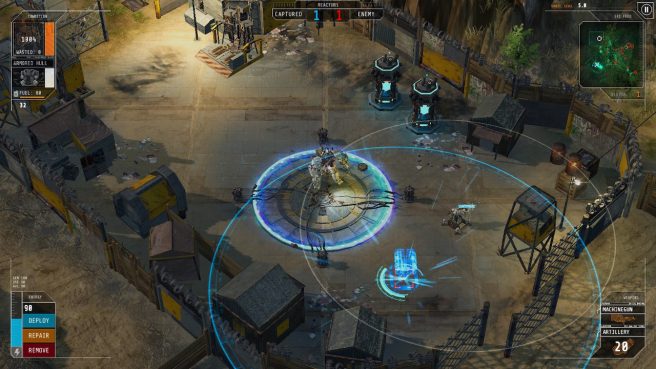 Developer Rafael Solon and publisher Forever Entertainment released action strategy game Armed to the Gears last week. Check out some gameplay footage for the title below.
Here's an overview for Armed to the Gears:
In a dystopian future where a totalitarian regime dominates the world and enslaves billions, an underground resistance of engineers fights for freedom. Control a hacked Infantry-Class robot and turn one of these powerful war machines against its makers.

Key Features

Play through a fully-featured campaign – unlock powerful new weapons, turrets, drones, and upgrades, and call in air support across 8 unique missions.
Equip multiple weapon types: machine guns, lasers, plasma cannons, grenades launchers and missile launchers.
Defeat waves of enemy cyborgs, mutants, war drones, robotic infantry and dangerous giant mechs.
Manage your main base's Workshop between missions to buy parts, ammo and fuel for your Mech.
Endless wave defense mode added as a free update for all players.
Leave a Reply