Articuno, Zapdos, and Moltres codes going out via Pokemon newsletter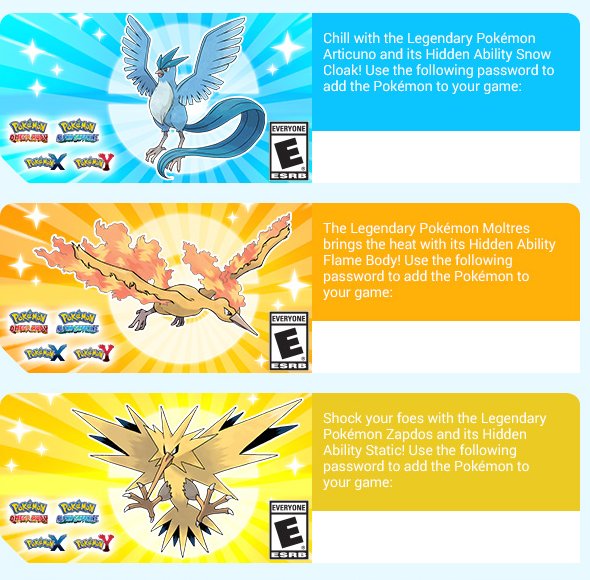 If you've signed up for the Pokémon Trainer Club newsletter, you may want to keep an eye on your inbox. Codes are now going out for Articuno, Zapdos, and Moltres. Articuno, Zapdos and Moltres come with their Hidden Abilities of Snow Cloak, Static, and Flame Body respectively.
This distribution is for both North America and Europe. However, it's unclear when codes will expire.
Leave a Reply