Ash Pikachu to be distributed for Pokemon Sun/Moon in Japan with movie tie-in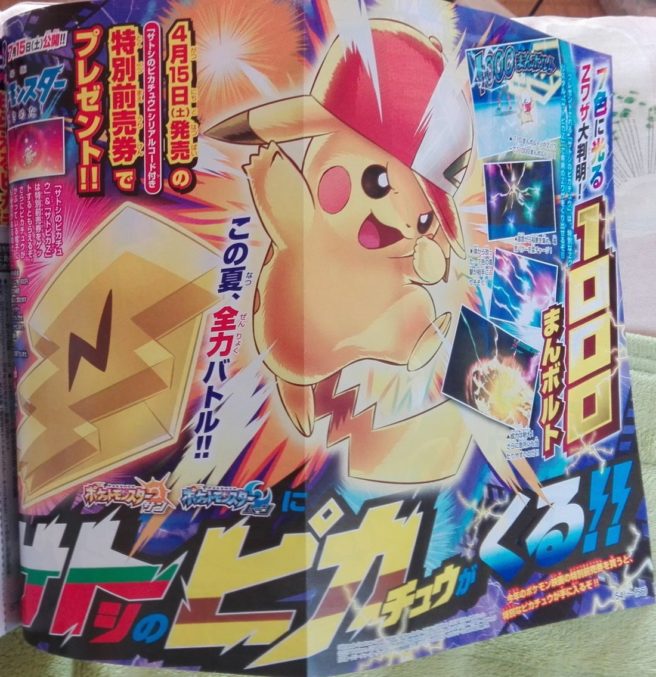 Those who pre-order tickets for the upcoming Pokemon film will have access to Ash Pikachu with special hats in Pokemon Sun/Moon. This month's issue of CoroCoro outlines the details.
One serial code that comes with the special Pikachushumium Z Crystal will be handed out. Caps will be available during the following dates:
– Original Cap can be obtained from April 15th to May 1st and then July 19th to July 31st
– Hoenn Cap from May 3rd through May 15th then again August 2nd through August 14th
– Sinnoh Cap from May 17th to May 29th with a repeat on August 16th through August 28th
– From May 31st through June 12th you can get the Unova Cap, repeated on August 30th through September 11th
– From June 14th through June 26th you can get the Kalos Cap, repeated September 13th through 25th
– From June 28th to July 17th you can get the Alola Cap Pikachu, repeated from September 27th through October 9th
Fans will only be able to redeem a pre-booking ticket serial code once. It's unclear if and when a similar distribution will be made available in the west.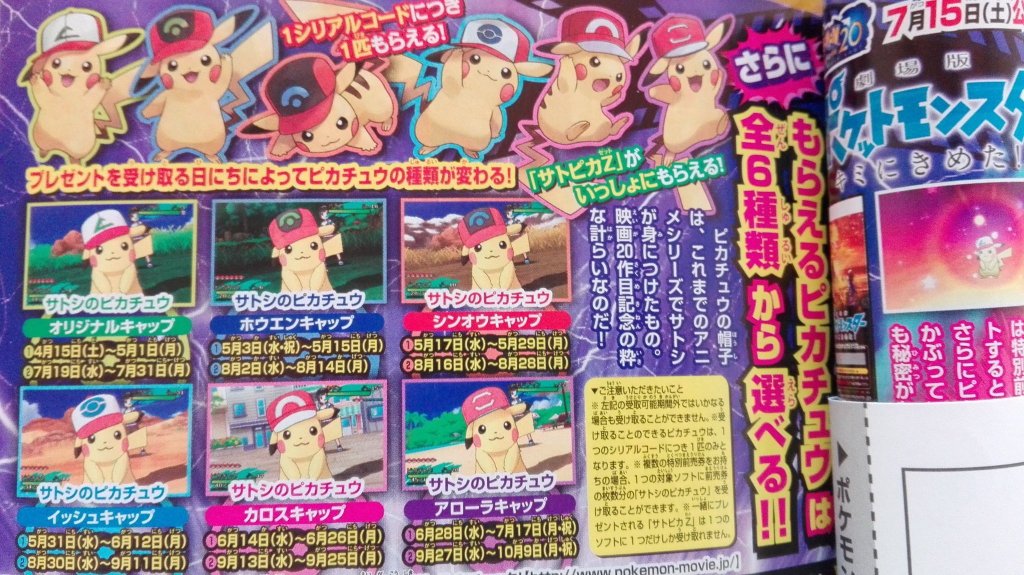 Leave a Reply