Ash's Dracovish event now live for Pokemon Sword and Shield in Japan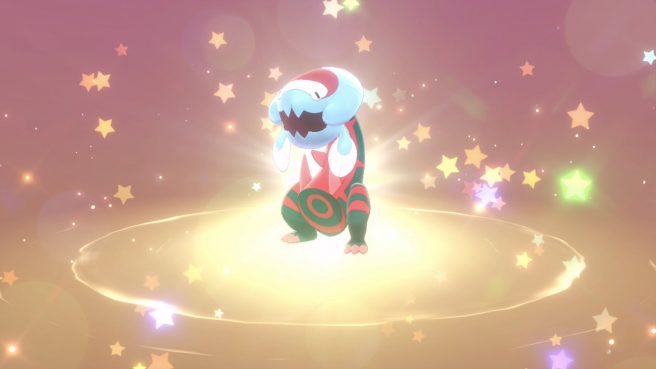 To celebrate the Pokemon Masters Tournament in the anime, Ash's current team is being distributed via event code for Pokemon Sword and Shield in Japan. Despite it being targeted in this region, it seems players worldwide can take advantage.
The creature comes in at level 80 and has the moves Fishious Rend, Dragon Rush, Ice Fang, and Water Gun. Also, the ability Strong Jaw is included that boosts the strength of Fishious Rend.
If you're interested in claiming Ash's Dracovish in Pokemon Sword or Pokemon Shield, follow the steps below:
1. Launch Pokemon Sword and Shield
2. Select Mystery Gift on the X menu
3. Select Get a Mystery Gift
4. Select Get with Code/Password to connect to the internet
5. Enter your password (GANJ0UAG0882)
6. Watch as the gift arrives in your game
7. Be sure to save your game
Keep in mind that this is a limited time distribution. Ash's Dracovish will be available in the games until August 25, 2022.
According to The Pokemon Company, Dracovish has powerful legs and jaws that "made it the apex predator of its time." Its extinction was driven by its own overhunting of prey.
Pokemon Sword and Pokemon Shield first released in 2019 and are both available on Switch. For more information about the games, visit the official website here.
Leave a Reply