Aspyr open to Star Wars: Rogue Squadron ports, Factor 5 still wants unreleased Wii remasters on Switch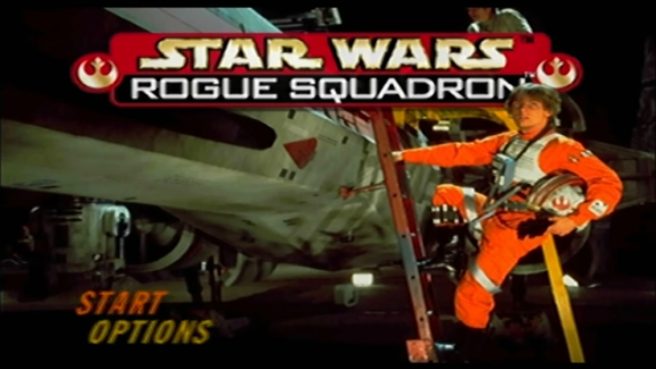 Aspyr has indicated that it's open to ports of the Star Wars: Rogue Squadron games on the latest platforms, and Factor 5 co-founder Julian Eggebrecht hopes the company will go out by including the unreleased Wii title Rogue Leaders: Rogue Squadron.
Much has been made of an innocent tweet reply from Aspyr that the company put out within the past week or so. When one fan asked about the possibility of Rogue Squadron ports, the company said:
"Here at Aspyr we're huge Star Wars fans and love bringing Star Wars games to new audiences. For us, it's all about the games we think players are most passionate about and would love to see brought to new platforms. If the demand is there, we're on board."
Companies will always leave the door open to possibilities, so the response isn't entirely surprising. What's interesting, however, is that the story doesn't stop there.
Eggebrecht picked up on the tweet and chimed in with his own thoughts. He mentioned that if Aspyr does anything with the Rogue Squadron titles on Switch, it should include the unreleased Wii game Rogue Leaders: Rogue Squadron.
We reported on Star Wars Rogue Leaders: Rogue Squadron back in 2017. This would have been a compilation featuring modified versions of the Rogue Squadron titles, complete with a new graphics engine at 60 frames per second and new content. It had multiplayer, 1:1 gyro lightsaber combat, and more. You can find more information here.
Lastly, while conversing with fans, Eggebrecht said: "To round this off, it should include a remastered Rogue Squadron N64/PC with the high detail ship models from the Wii, and updated textures & shaders. The Force would be strong with that one."
Star Wars: Rogue Squadron released for the N64 in 1998. It was followed by two sequels on the GameCube – Rogue Squadron II: Rogue Leader in 2001 and Rogue Squadron III: Rebel Strike in 2003.
Leave a Reply