Assassin's Creed III Remastered Switch tech analysis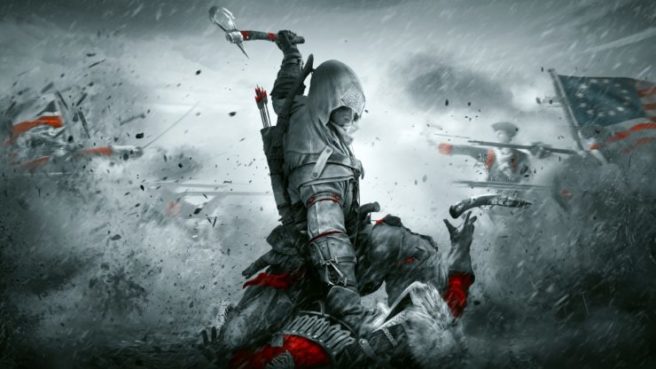 Switch received one of its latest ports this week in the form of Assassin's Creed III Remastered. How does the game perform? Digital Foundry takes a closer look at the technical side of things.
The first point to discuss is resolution. Assassin's Creed III does manage to run at 1080p on Switch when docked compared to Wii U's 720p. However, the image presented isn't as refined as the PlayStation 4 version due to aspects such as post anti-aliasing.
Assassin's Creed Liberation HD is also included in the package, but interestingly, the resolution here is a bit lower. The game runs at 900p when docked with edge artifacts in motion.
Both games are essentially the same in handheld mode, though Liberation lacks anti-aliasing on the go. The only other main difference is that the resolution drops to native 720p.
Assassin's Creed III on Switch isn't really comparable to the PS4 version. However, there are a couple of upgrades over the Wii U version from last-gen thanks to high-grade shadows up close showing less dithering and increased resolution. Strangely, shadow draw distance is worse on Switch.
Digital Foundry does point out a few problems, some of which are from the Switch version while others may have existed previously. Audio quality can be poor, glitches are present, and a lack of polish with character models.
Like the Wii U version, Assassin's Creed III targets 30 frames per second on Switch. It's certainly smoother than Wii U, but the performance can still struggle. Frame rate is a bit smoother in portable play. Note that Liberation has an unlocked frame rate while docked and a 30 FPS cap in portable mode.
Here's the full analysis from Digital Foundry:
Leave a Reply