Asterix & Obelix: Slap Them All! launches in November, new trailer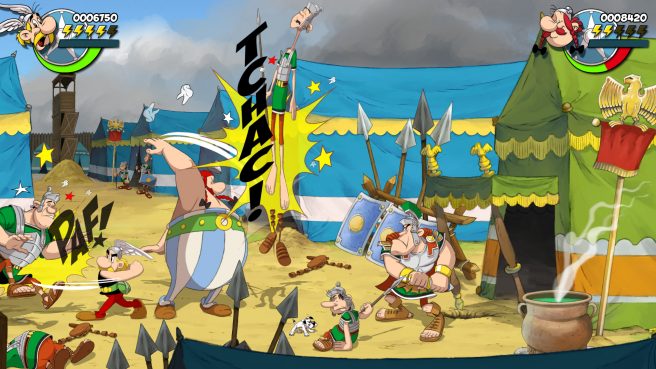 Microids and Mr. Nutz Studio have nailed down a release date for Asterix & Obelix: Slap Them All!, their new beat 'em up game for Switch. While we previously had a fall launch window, it's now confirmed that the title will release on November 25.
The original announcement took place earlier this year. At the time, we only had a vague fall window. This is the first time we're hearing about an actual release date for Asterix & Obelix: Slap Them All!
We have the following overview for the game straight from Microids:
The year is 50 B.C. Gaul is entirely occupied by the Romans. Well, not entirely…

One small village of indomitable Gauls still holds out against the invaders.

Everything is falling apart! Our two heroes will travel all around the world to fight the Roman Empire in a 2D horizontal scrolling Beat Them Up game, completely hand-drawn and made in the purest tradition of the genre.

Enemies and wild boars will have to be cautious! Asterix and Obelix are back… And it's going to be another great fight!

Expect hours of gameplay with an Adventure mode filled with Romans, as well as an Arcade mode with an online leaderboard to compete with other players.

Play as Asterix and Obelix in cooperation (local multiplayer mode) with family or friends!

Slap thousands of Romans away with a wide range of moves and unique combos to each character!

The Adventure mode chapters are based on existing Asterix & Obelix albums. The game also features an exclusive chapter that was created specifically for the game.

Alongside the main adventure, discover mini-games to complete the feast of our Gaulish friends!

Enjoy hand-drawn designs faithful to the original comic books series and animations created especially for the game.
A new trailer for Asterix & Obelix: Slap Them All! can be seen below. The official website is located here.
Leave a Reply