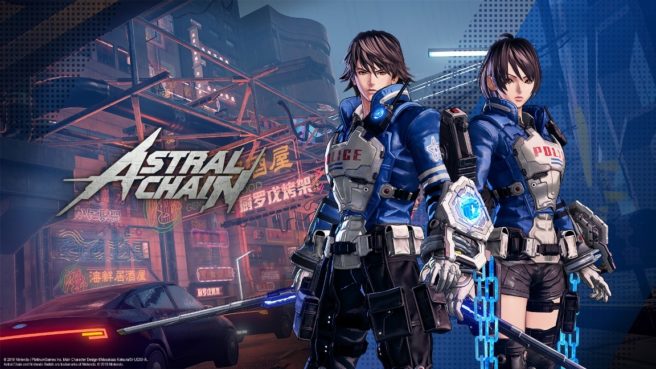 Digital Foundry published its latest technical analysis today. Astral Chain, which was just released on Switch yesterday, is given the spotlight this time around.
Here are some of the highlights:
– Can reach resolutions exceeding 720p in docked mode
– Between 720p and 900p when docked
– 810p on average
– Portable mode maxes out at 720p
– Dynamic resolution used here as well
– No anti-aliasing in portable mode
– Rarely below 720p in portable mode, but when it happens, it's scaled back up without linear filtering
– Platinum adjusted the text size so things could be easily read in both modes
– Depth of field attempts to simulate camera bokeh in a cinematic way
– Subtle motion blur applied to objects in motion
– Particles in billboards detailed and animated
– Minimal loading times
– Targets 30 frames per second
– Platinum wanted to prioritize the graphics and vibrant setting for this game
– Usually hits 30 FPS, but has slight dips on occasion
– Surround sound audio not supported
You can watch Digital Foundry's full analysis below.
Leave a Reply