Astria Ascending trailer introduces combat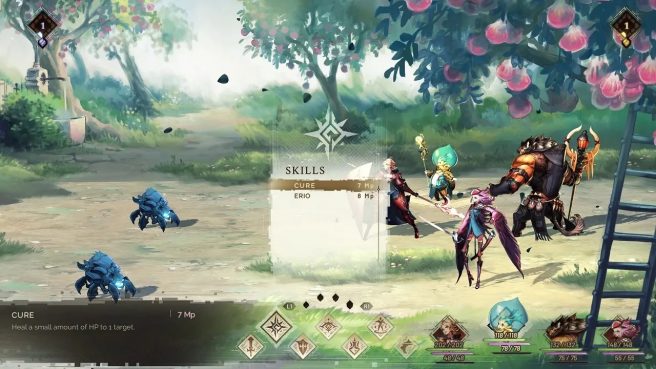 Publisher Dear Villagers and developer Artisan Studio are providing fans with a closer look at combat in Astria Ascending thanks to a newly-published trailer.
Astria Ascending is making use of turn-based battles. Over 200 different monsters will appear throughout the game, and you can collect and summon legendary beasts into the fight. Another aspect of combat is building up your power to wield legendary Cosmo Breaks.
Here's the new combat trailer for Astria Ascending:
We've been covering Astria Ascending for quite some time, and outside of turn-based combat, the title features fully hand-drawn 2D world and a dynamic weather system. It's being made by a team featuring developers from Final Fantasy, NieR Automata, and Bravely Default. Full English and Japanese voice acting is included.
Astria Ascending lets players choose from eight customizable characters involving a variety of races and skills. There are also over twenty classes to choose from.
You'll be exploring the world of Orcanon as you become involved with the story about betrayal, sacrifice and terrors. The game has five different cities populated by unique creatures and over twenty dungeons. You'll also be able to relax a bit with mini games, including shoot 'em ups, an original fantasy-themed card game, and environmental puzzles.
Astria Ascending is due out for Switch on September 30 as a physical and digital release. Find the game's official website here.
Leave a Reply