Astro Aqua Kitty update adds Challenge Mode on Switch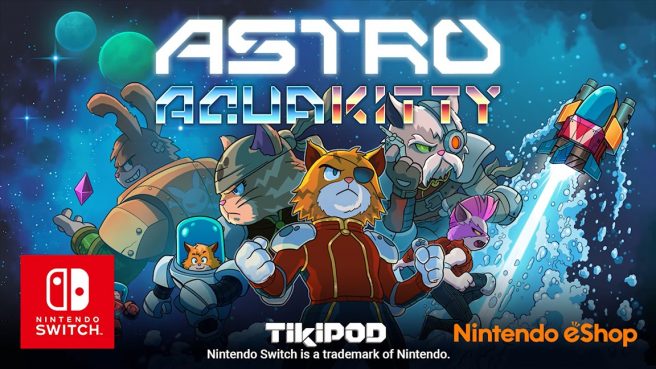 Astro Aqua Kitty, which first made it to Switch in April, just received a new update. Tikipod has added in a new Challenge Mode for the action RPG shoot 'em up adventure. The patch will go live automatically, but you can force the update to download immediately from the Switch home menu.
Here's some additional information straight from the developer:
Jump in your new ship and drop fast into the water filled planetoid called SNAXUS 5.

Blast your way through it's depths and extract a special golden crate rumored to be full of snacks!

– Gain a better ranking by rescuing all missing recon cats.
– Extra bonus award for finishing with no damage.
– Unlock higher difficulty levels featuring extra enemies and hazards!
We have a trailer showing off the update more closely below.
We should also mention that as a way of promoting the new update for Astro Aqua Kitty, the game is seeing a sale on the Switch eShop. Right now, it's been discounted by 25 percent and that should last until August 31. You can check out the store listing here.
Source: Tikipod PR
Leave a Reply