At Sundown launches January 22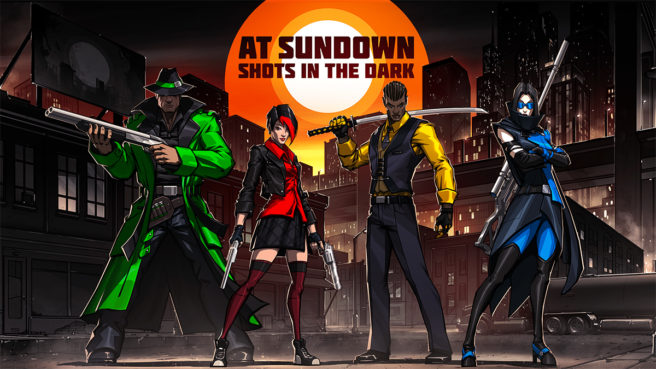 When we last heard about At Sundown, it was originally planned for last spring. It ended up going through quite the delay, but we finally have a release date. The North American eShop confirms that Versus Evil will be publishing on January 22.
For those who haven't been keeping up with At Sundown, here's an overview plus a trailer:
At Sundown: Shots in the Dark is stealth driven, top-down multiplayer shooter in which up to 4 players compete in both online and local deathmatch. With a variety of cool weapons to take each other out with and multiple maps across 6 different zones, only the BEST will dominate each round and survive the ultimate challenge to rise to the top at sundown!

Unique stealth driven arena combat – Unique stealth driven arena combat with dynamic twists and turns where the maps are covered in darkness and light is your enemy.

Online & local multiplayer – Compete with up to 4 friends in online deathmatch or at home in local deathmatch to see who will dominate!

Play challenge mode or co-op vs. AI – Play co-operatively against AI opponents or take on special challenges to prepare for the live showdown.

6 unique zones with multiple maps – Dominate your opponents across multiple maps, each with different light mechanics. Unlock new zones as you level up!
Pricing for At Sundown: Shots in the Dark is set at $19.99. But if you pre-load now on the eShop, you can get it for $15.99.
Source: Switch eShop
Leave a Reply