Atelier Dusk Trilogy Deluxe Pack out for Switch in Japan on December 25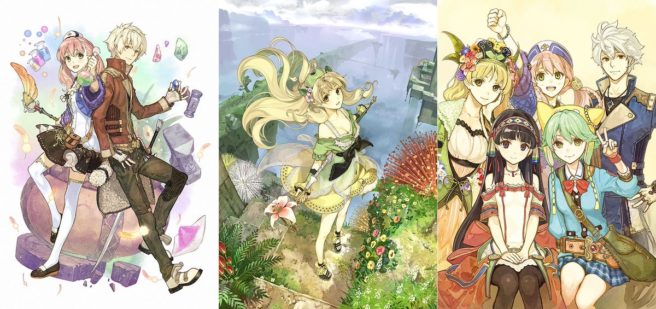 Retailer listings have revealed that Atelier Ayesha: The Alchemist of Dusk DX, Atelier Escha & Logy: Alchemists of the Dusk Sky DX, and Atelier Shallie: Alchemists of the Dusk Sea DX will release for Switch in Japan on December 25. Pricing is set at 5,184 yen each.
The same retailer listings also include the following information about what's new:
Play on the latest hardware! An even more vivid world of Dusk! Enjoy high-resolution graphics on the latest hardware such as PlayStation 4 and Switch.
Play more comfortably! Better exploration and battle pacing! A "run" feature has been implemented for the field. In battle, a "battle fast-forward" function has been added.
Enjoy the Dusk trilogy's music to your heart's content! First-print copy buyers can download the game's soundtrack as a special bonus.
Plenty of the additional elements and downloadable content from the Dusk series so far are included from the get-go. That includes all sorts of costumes and playable battle characters.
Koei Tecmo and Gust will be offering a Premium Box Set for 14,904 yen. It includes all three games, a "World of Dusk Lore Book," "World of Dusk Music CD" (soundtrack and vocal best of selection), and "World of Dusk Postcard Set" (10 postcards).
Leave a Reply