Atelier Lulua: The Scion of Arland developers share new details on characters and development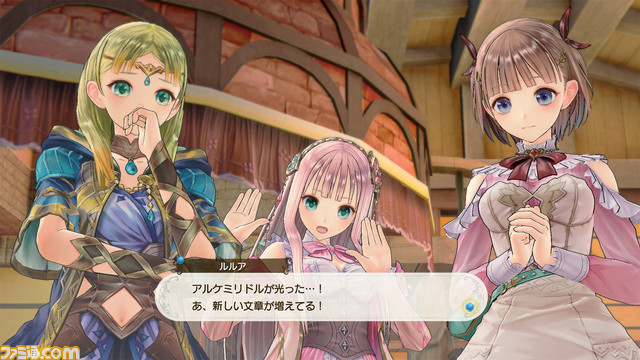 Following up on our story on Piana being confirmed to appear in Atelier Lulua: The Scion of Arland, some new tidbits of information have come out from this week's full issue of Famitsu.
More specifically, the game's character designer Mel Kishida and producer Junzo Hosoi have shared some insight into the title in a new interview with the publication.
We have summarized the new pieces of info below, but a fuller collection of the translated news has been provided by Gematsu.
Piana has grown into an adult and become Lulua's teacher.
Kristoff Orel Arland is the name of a certain person's son. He is training to surpass a certain man. He is cool, but also helps out others in need.
Hosoi: "Discussions about making a fourth Arland game came up around last December's [Atelier series] festival."
Ishida: "As for Rorona's age… she was already 33 in Atelier Meruru, so you don't have to worry about it."
"Atelier Lulua returns to feeling like the Victorian era from the [previous game's] medieval-style presentation."
Ishida: "When designing Orel, I was thinking about a certain person's hair color, but not very strongly."
Hosoi: "We're also focusing on characters' facial expressions."
Hosoi: "I think that the characters from previous games that everyone is expecting are going to appear."
Ishida: "If Rorona is in it then that other someone probably is, too…"
Leave a Reply