Atelier Ryza 2 confirms appearances of Empel Vollmer and Lila Decyrus, other tidbits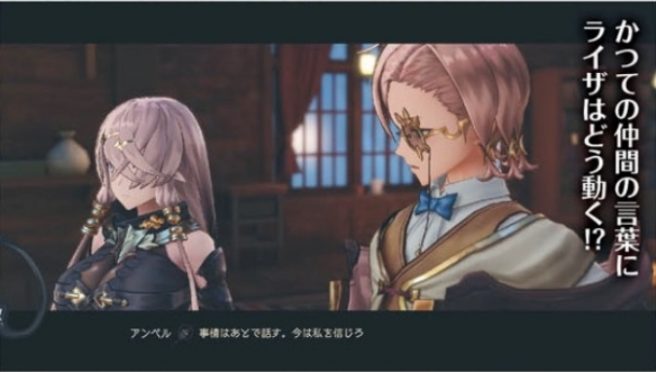 This week's issue of Famitsu provides an update on Atelier Ryza 2. One of the major highlights is that Empel Vollmer and Lila Decyrus, who were in the original game, will be appearing in the sequel as well.
Below are some other tidbits:
– Empel Vollmer and Lila Decyrus have been continuing their travels in search of a certain something
– Empel is surprised to see Tao's growth
– Lila appears to be worried about the lifeless-looking Lent
– It appears that something happened to him between the two games with Lent
– The Puni Raising will add a new leveling system
– Puni at higher levels will get you more quantity and rarer items
– The ateliers will get a big upgrade with the ability to rearrange the area
– Since you'll have two floors to work with, there's plenty of space for all kinds of decorations or furniture
Atelier Ryza 2 is due out for Switch in Japan on December 3. It'll follow in North America on January 26, 2021 in North America and January 29, 2021 in Europe.
Leave a Reply