Atomicrops out for Switch in May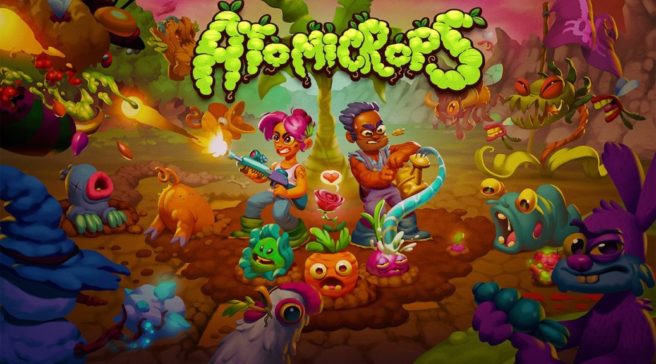 The action-packed roguelike farming simulator Atomicrops will launch for Switch on may 28, Raw Fury and Bird Bath Games announced today. It'll be sold digitally via the eShop.
Here's some information about Atomicrops as well as a trailer:
All content and improvements added to the PC version of the game during early access will be available on consoles on day one, including a major update bringing two new spouses, new mushroom power-ups, and a total of 10 difficulty tiers with score multipliers!

Atomicrops is an action-packed roguelike farming simulator in which you must cultivate and defend the last farm in a post-apocalyptic wasteland. Armed with a hoe, watering pail, and fully automatic weapon, you'll grow ultra-GMO crops to feed your town and make a hefty profit, guard your land from mutant pests and bandits, and court and wed townsfolk to fight and farm by your side.
Source: Raw Fury PR
Leave a Reply