Attack on Titan 2 dev says Switch visuals more comparable to the first game's PS3 version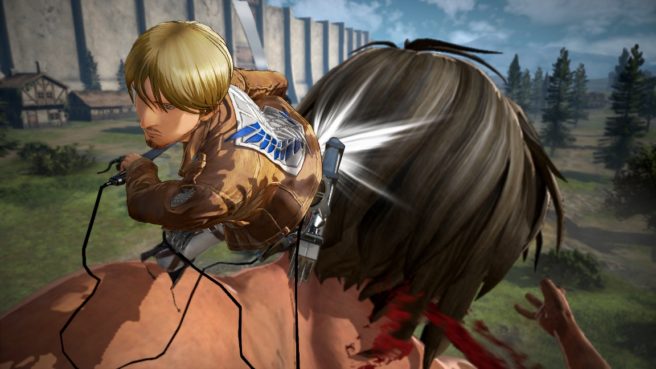 At Paris Games Week, Koei Tecmo president / COO Hisashi Koinuma as well as Omega Force manager Hideo Suzuki were on hand to show off Attack on Titan 2. The two also commented specifically on the Switch version.
Koinuma noted that, as an anime game, they wanted Attack on Titan 2 to connect with as many fans as possible. Koei Tecmo looked into the platforms on the market that were available within the target audience and made an effort to reach the broadest userbase they could. This is how Koei Tecmo ultimately decided on the platforms for Attack on Titan 2, which includes Switch.
Attack on Titan 2 is already running on Switch. In terms of what we can expect from the graphics on Nintendo's console, Suzuki said it's "more comparable to the PS3 version" of the original Attack on Titan.
Before you get concerned, Suzuki wasn't exactly saying that Attack on Titan 2 for Switch will look exactly the same as the original did on the PS3. After all, they're different games on different consoles. It seems Suzuki said what he did in order to give fans some sort of idea about the fidelity of the visuals on Switch.
Leave a Reply