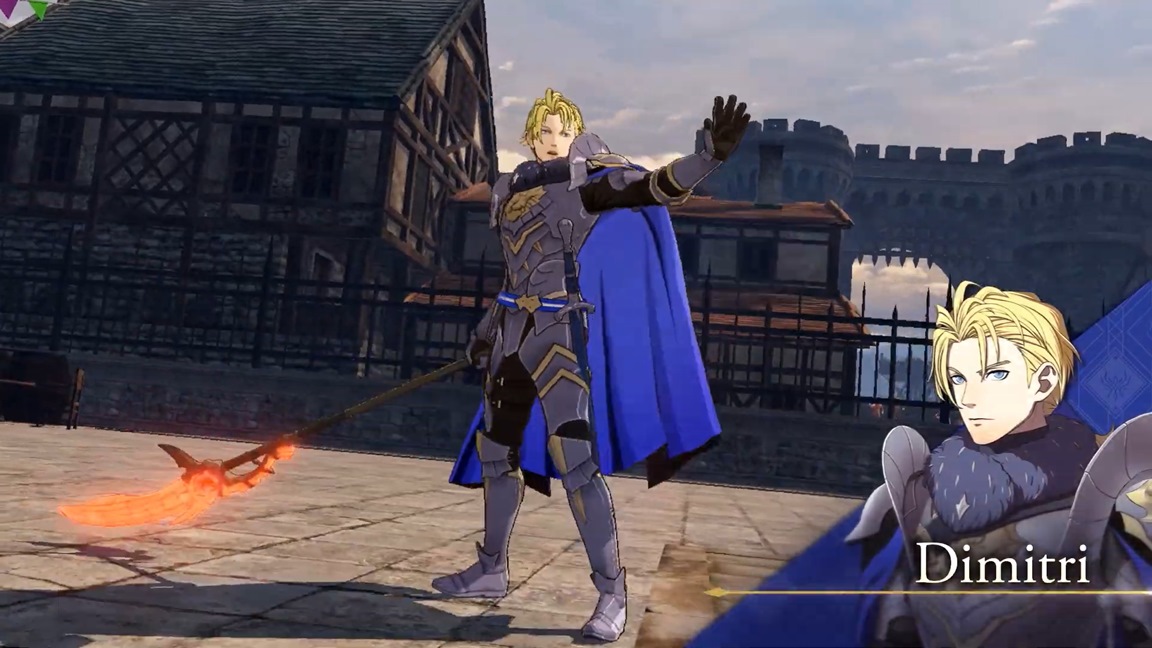 Nintendo and Koei Tecmo issued the latest trailer for Fire Emblem Warriors: Three Hopes today, with a specific focus on the Kingdom of Faerghus.
Prince Dimitri leads the pack on behalf of the Blue Lions. The video also highlights Dedue, Mercedes, Ashe, Felix, Annette, Sylvain, and Ingrid.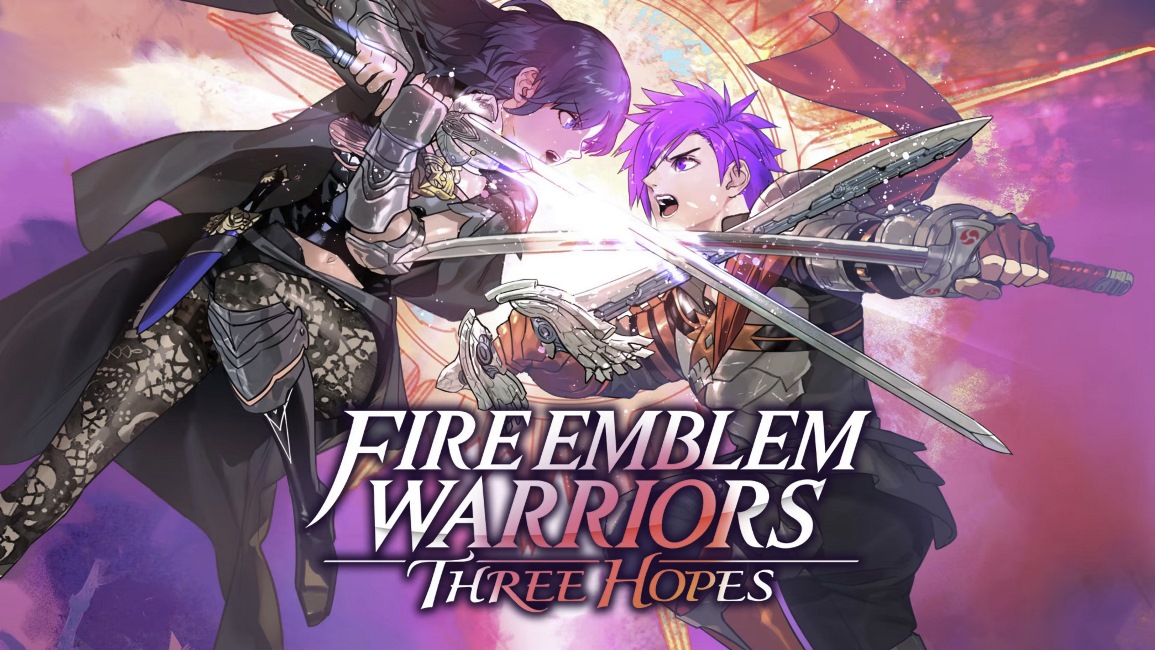 Fire Emblem Warriors: Three Hopes was featured in Famitsu this week with the latest details. A good amount was previously known, but new information was included as well.
Twitter user bk2128 translated some of the highlights. We've included the notable details below.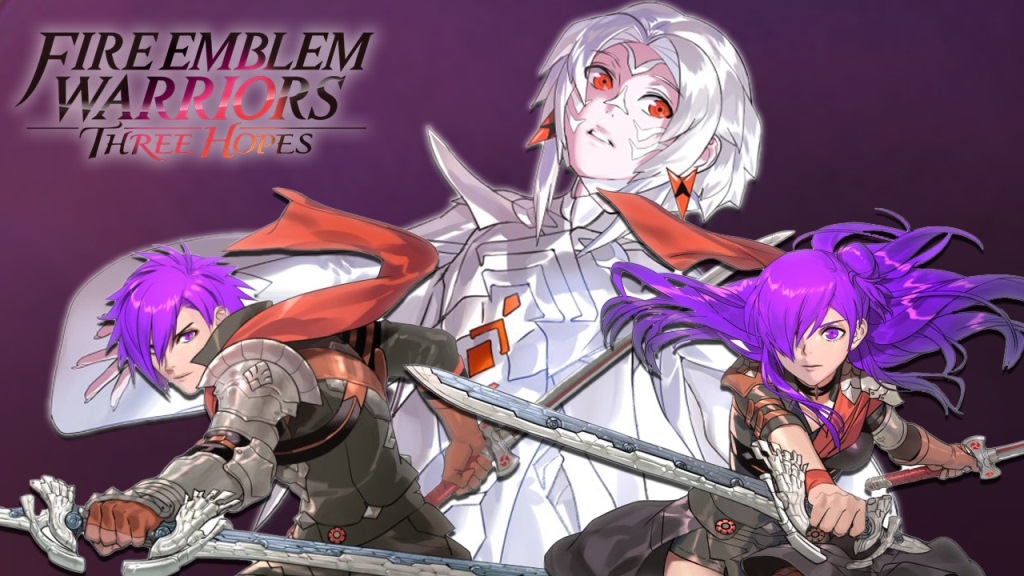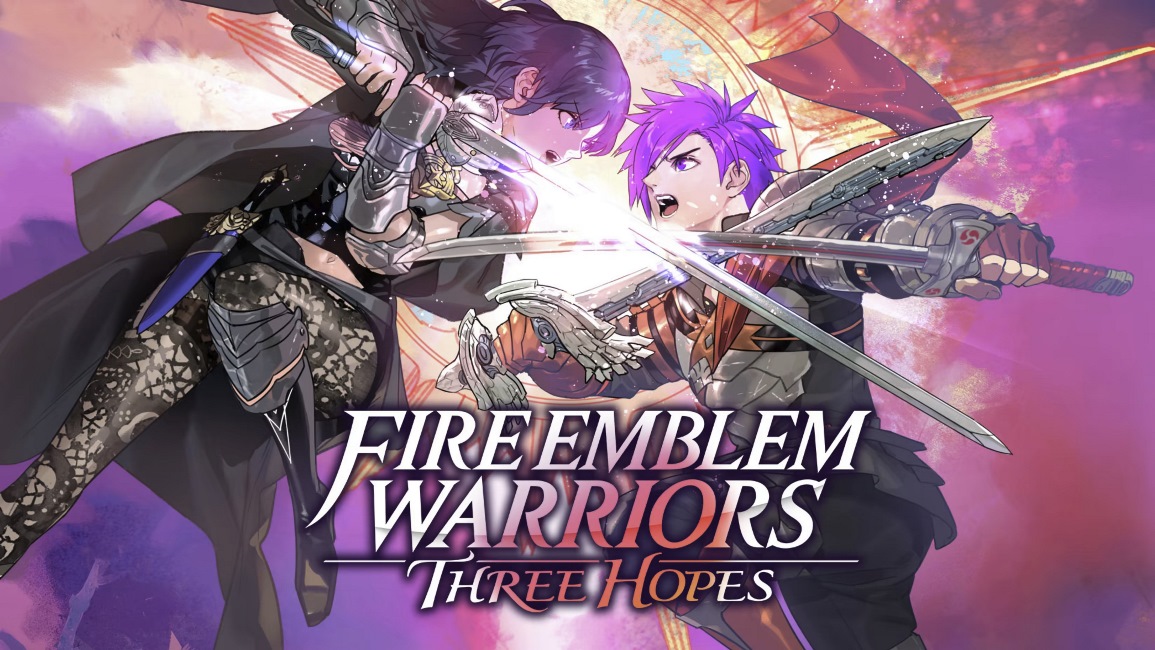 In partnership with Koei Tecmo, Nintendo will be publishing Fire Emblem Warriors: Three Hopes on Switch this year, and we've put together an early pre-order guide.
Unlike the original Fire Emblem Warriors that featured a mashup of previous titles, Three Hopes specifically focuses on the 2019 game Three Houses. We actually don't know a whole lot at present, but expect plenty of hack and slash gameplay as is traditional for the Musou genre. Edelgard, Dimitri, and Claude will all be returning. It's also been confirmed that Three Hopes will feature a new route based on Three Houses.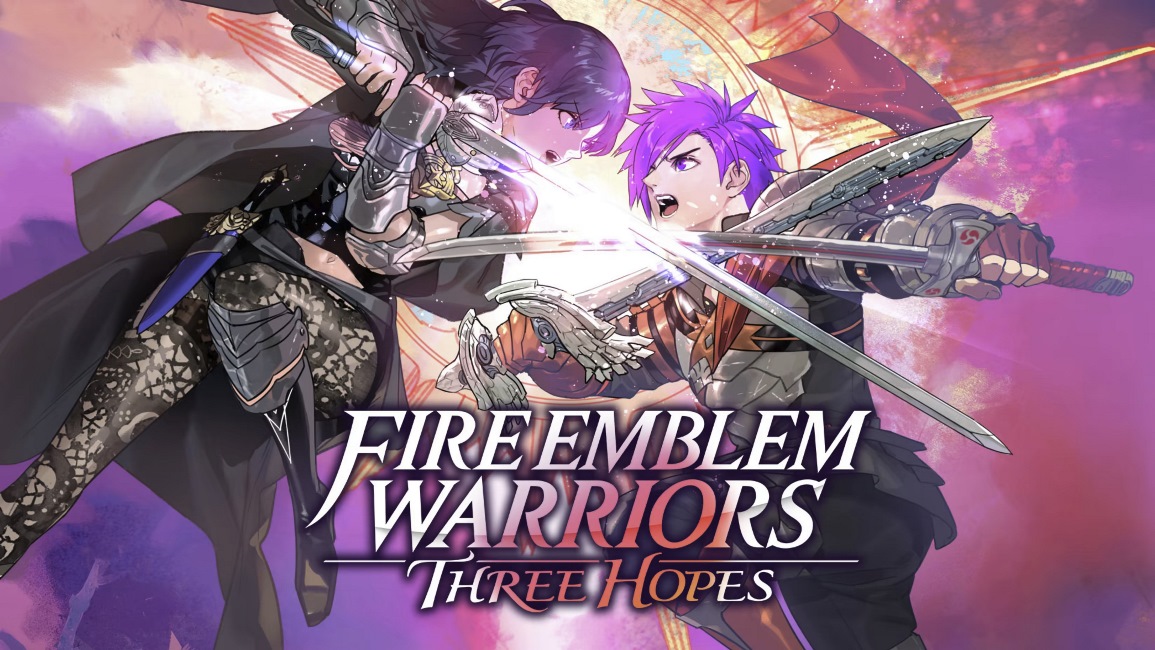 A few new screenshots have emerged for Fire Emblem Warriors: Three Hopes. These images come from a listing on Amazon Japan.
Nintendo and Koei Tecmo announced the musou game during a Nintendo Direct back in February. However, we actually don't have a whole lot of information at present. The title is obviously based on Fire Emblem: Three Houses and a new route has been confirmed, but that's mostly what we have to go on.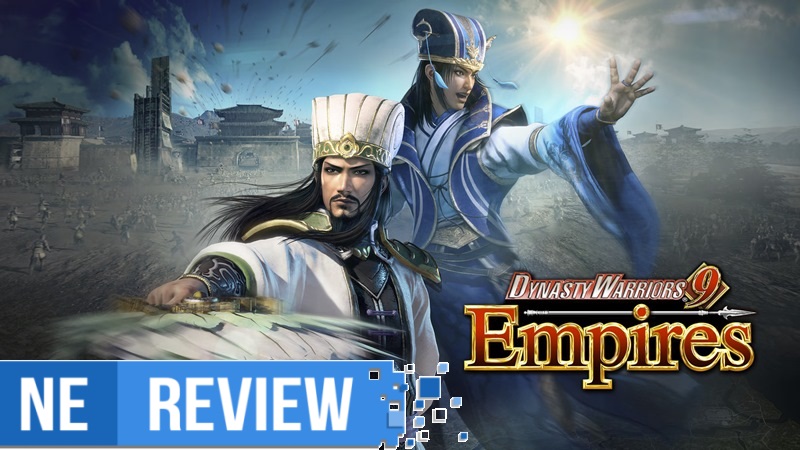 System: Switch
Release date: February 15, 2022
Developer: Omega Force
Publisher: Koei Tecmo
---
Around four years ago to the date, Dynasty Warriors 9 released globally and introduced a new perspective for the franchise with an open world format, though the feature seemed partially unnecessary. It was a neat idea that was unfortunately poorly implemented and left a bad taste in a lot of players' mouths. Could an Empires edition – which many thought would be skipped – be able to unlock the original game's potential? I truly believe that was the plan, and though this is a version that's packed with all the content and changes Dynasty Warriors 9 spent years building post-launch, Empires is just a stripped down reminder that the title had a lot of its issues deep-rooted in its foundation that simply can't be changed by adding more stuff as a distraction, and to make matters worse, the Switch version is borderline unplayable with how it runs.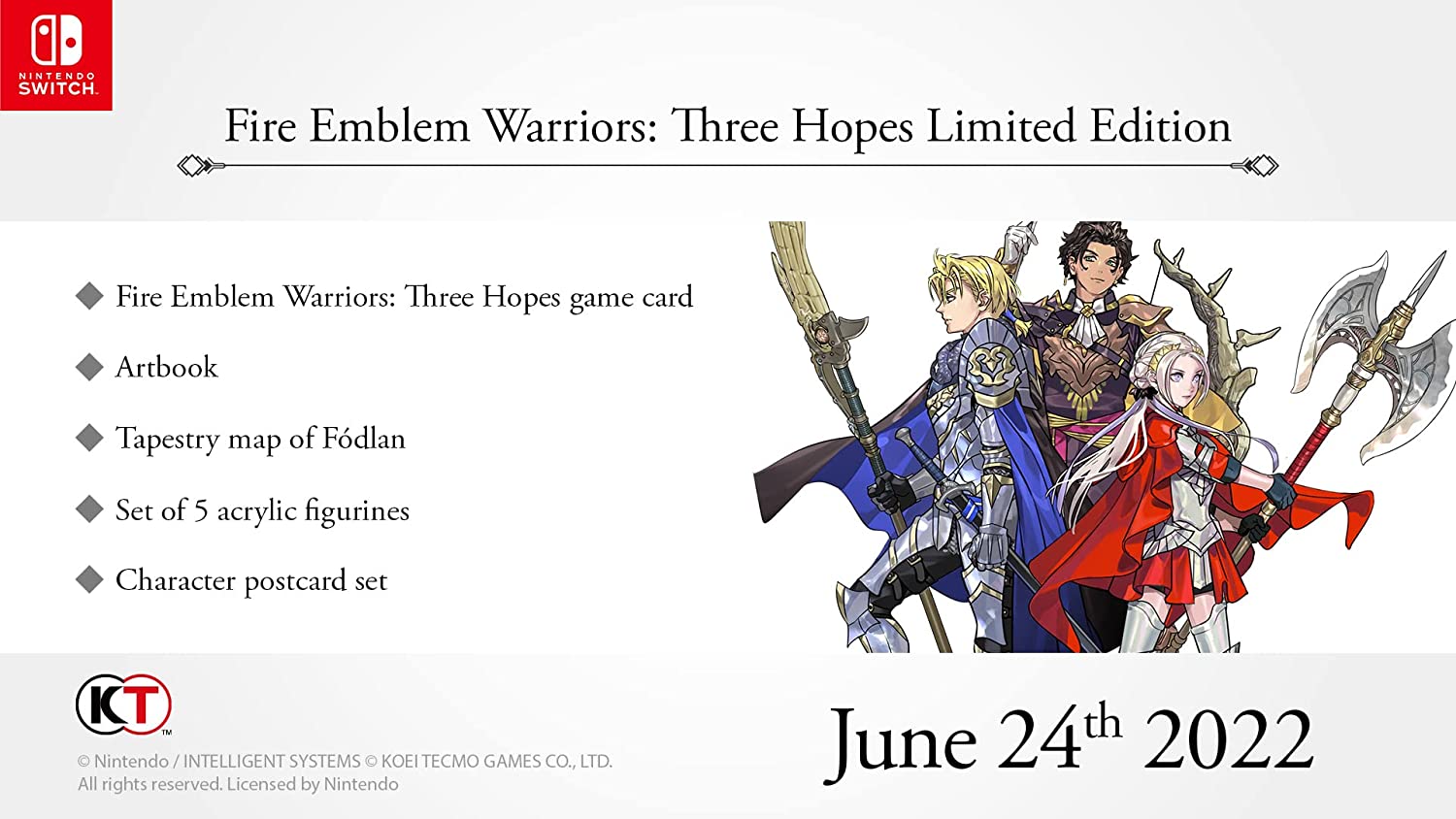 Fans that are interested in the Fire Emblem Warriors: Three Hopes Limited Edition now have an opportunity to pre-order. Amazon UK just opened reservations today.
Fire Emblem Warriors: Three Hopes, which builds upon the 2019 Switch game, was unveiled during the Nintendo Direct last week. There's not a whole lot of information about there currently, but we know that the limited edition includes the game, an art book, tapestry map, five acrylic figures, and character postcard set.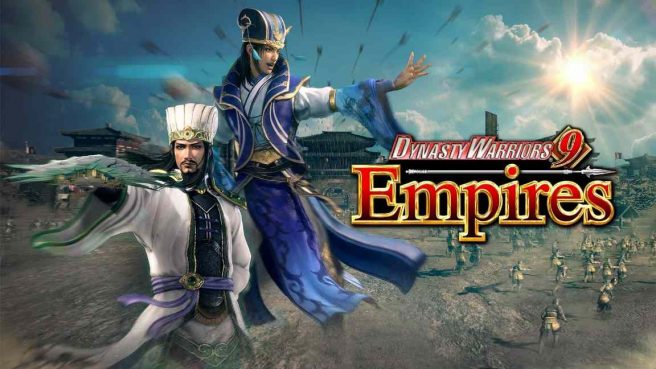 To celebrate its release, Koei Tecmo has prepared a launch trailer for Dynasty Warriors 9 Empires, the newest entry in the Warriors series. The game just landed on Switch.
We have more information about Dynasty Warriors 9 Empires below: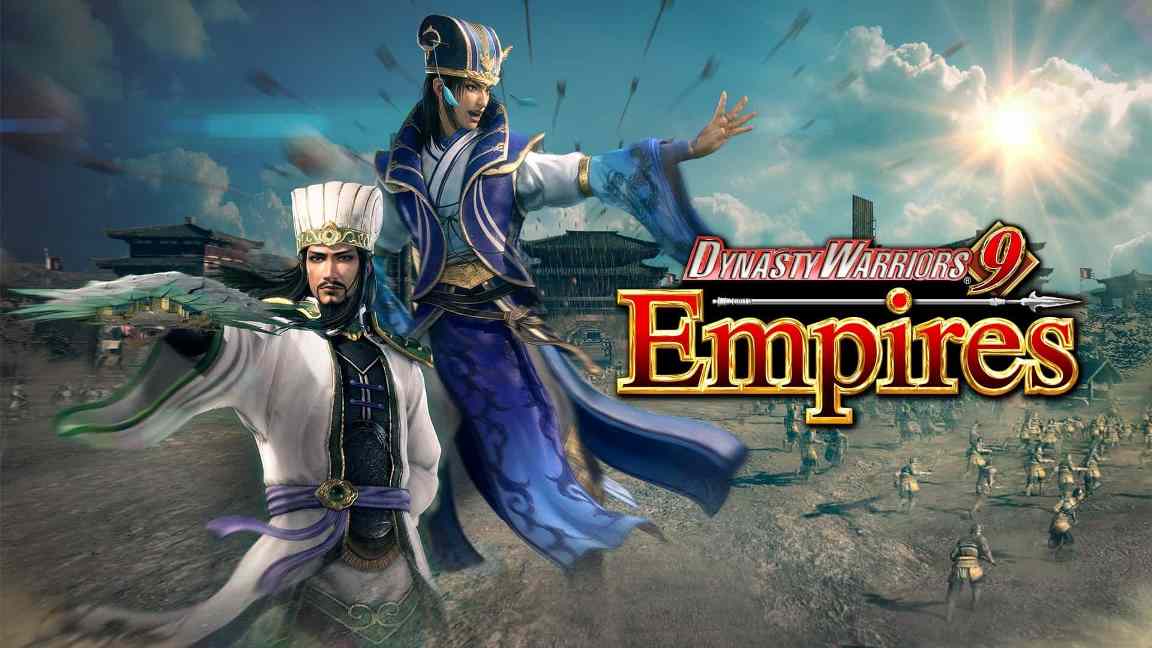 Ahead of its launch on Switch tomorrow, fans interested in Dynasty Warriors 9 Empires can now check out 35 minutes of gameplay footage.
For more information about the game, see below: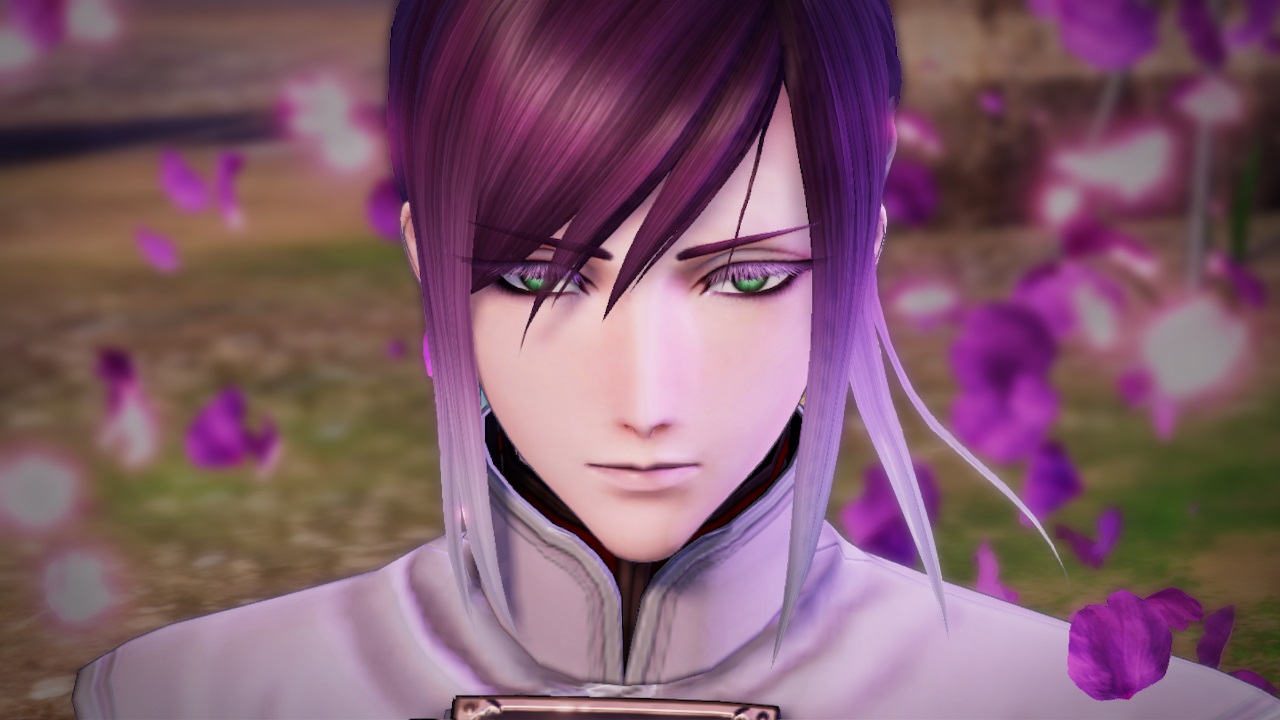 The latest Touken Ranbu Warriors character trailer has come in for DMM Games, Nitroplus, Omega Force, and Ruby Party that highlights Omokage. Takuma Terashima is handling the role.
Here's a bit of information about Omokage, courtesy of the official website: