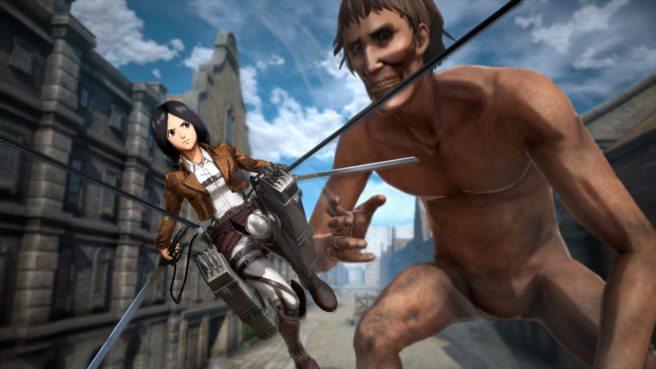 Attack on Titan 2 can now be pre-loaded on the Australian Switch eShop. Users can pick up the standard game or the Deluxe Edition.
By pre-ordering, you'll get the Christa & Ymir and Reiner & Bertholdt "plain clothes" outfits. Also, those who purchase the game by April 16 will receive the Eren & Levi and Mikasa & Armin "plain clothes" outfits.
Attack on Titan 2 takes up 13.3GB of space.
Source: Switch eShop
Leave a Reply