Bayonetta 2 for Switch has a Smash Bros. Easter egg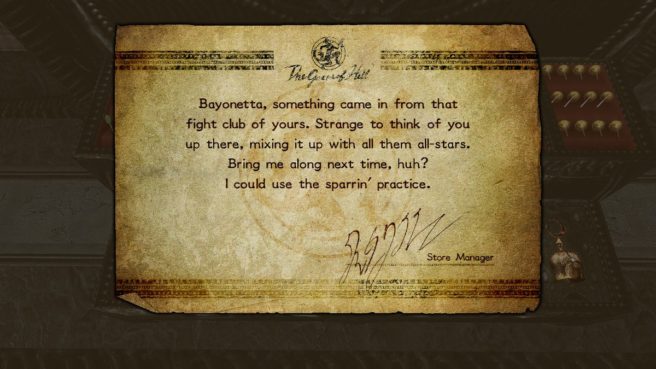 Here's something pretty neat in Bayonetta 2 on Switch. When you use certain amiibo, the message above appears, which looks like a clear reference to Bayonetta's appearance in Smash Bros for Wii U/3DS. It is apparently not in the original Wii U version.
The first thought people are having is that the message could be teasing an appearance of Rodin in an upcoming Smash Bros. title. That's probably looking too much into what's just an Easter egg, but it can be fun to speculate.
Leave a Reply