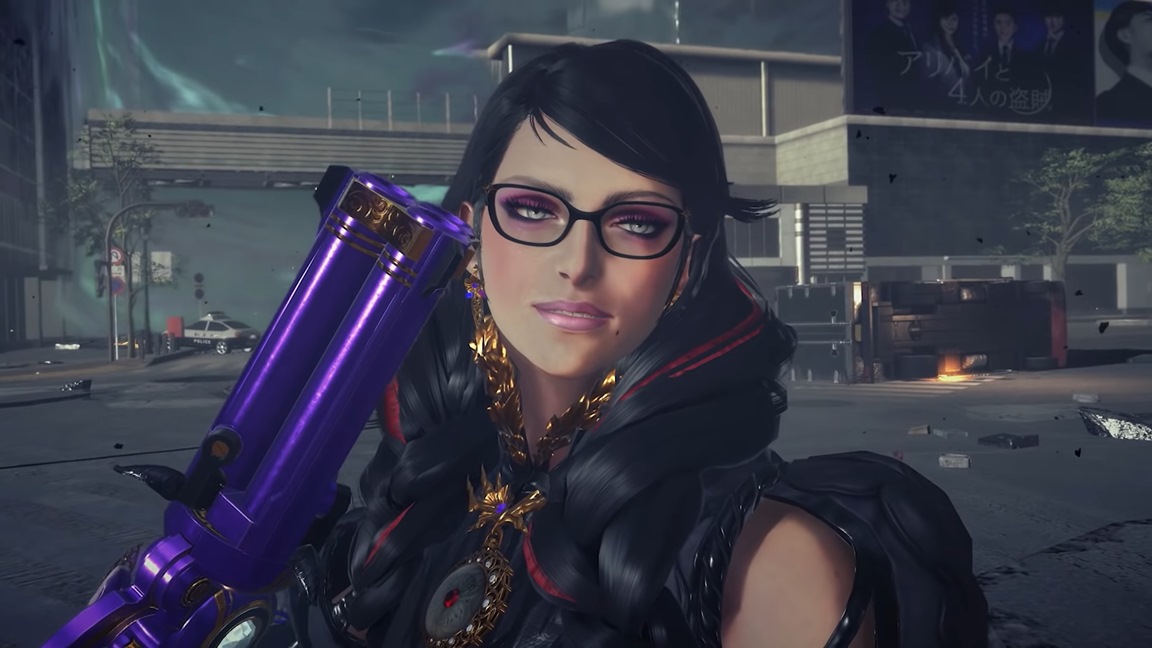 PlatinumGames' Hideki Kamiya has commented on the Switch exclusivity surrounding Bayonetta 3.
Bayonetta 2 is only available on Switch (and previously Wii U). Similarly, Bayonetta 3 will only be playable on the console. Both of these titles are published by Nintendo.
In traditional Kamiya fashion, he toys with fan expectations and responds sardonically. He starts off almost encouraging the idea of Bayonetta 2 and 3 on other platforms, only to quickly dash those hopes with logic and a sarcastic "good luck". It's safe to say that chances of these games appearing on PlayStation or Xbox consoles are slim to nil right now.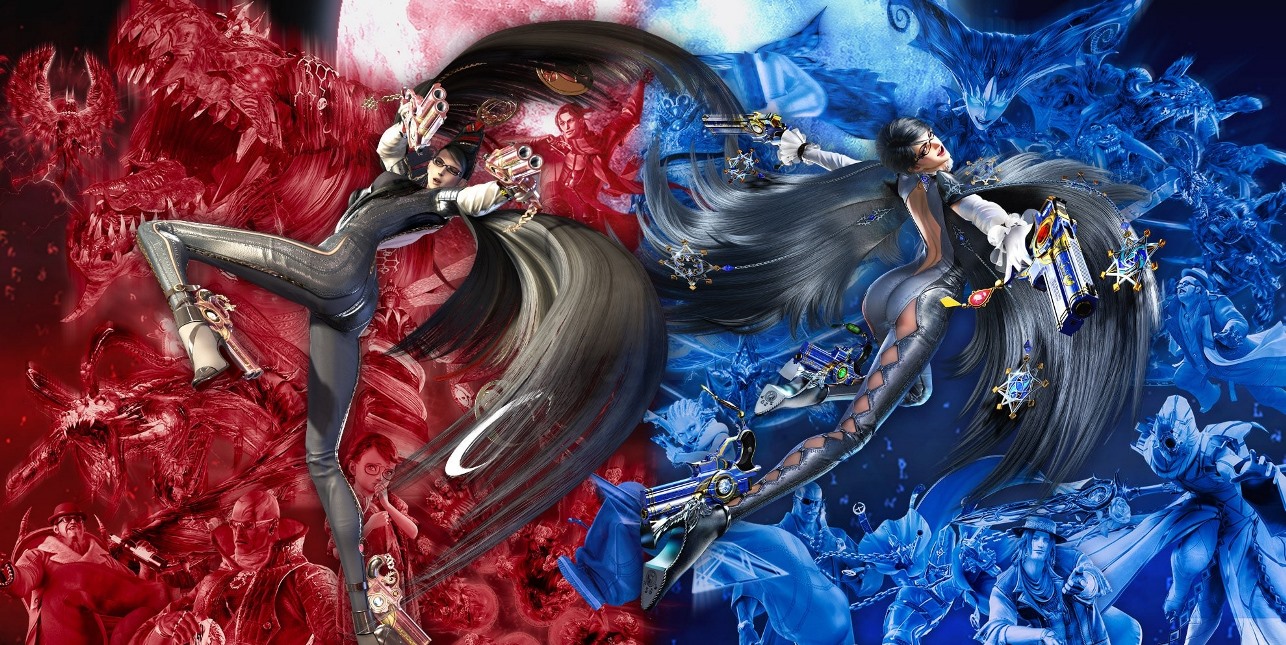 Update (9/11): As expected, Nintendo has confirmed that the same date applies to North America. No reason has been provided for Bayonetta 1 and 2's removal.
---
Original (9/10): Bayonetta 1 and 2 are both leaving the Wii U eShop, Nintendo has announced. They will no longer be available after September 19. Notices have been provided officially in Europe and Japan, and while there isn't any news specifically for North America just yet, it's expected to have an effect stateside as well.
If you own Bayonetta 1 and 2 on Wii U currently, there won't be any issues going forward. Both titles can still be re-downloaded after the de-listing goes live.
Those who are interested in Bayonetta 1 and 2 will still be able to purchase the games on the Switch eShop.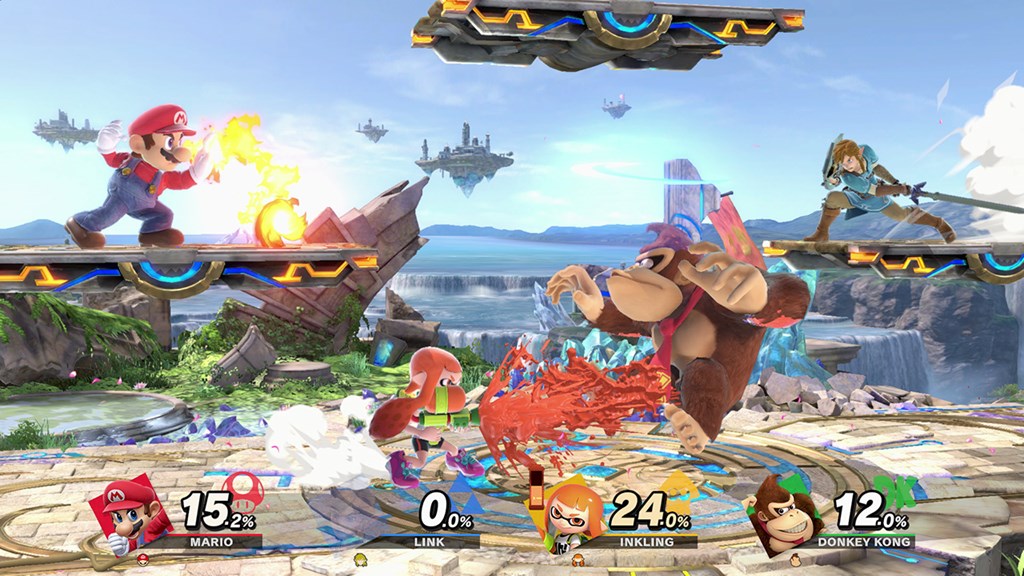 A few Nintendo-published games for Switch are currently on sale over at Amazon. Super Smash Bros. Ultimate, Pokemon: Let's Go, Pikachu / Eevee, and Bayonetta 2 are all down to $50. They normally cost $60 a piece.
If you're interested, all three of these titles can be found on Amazon here.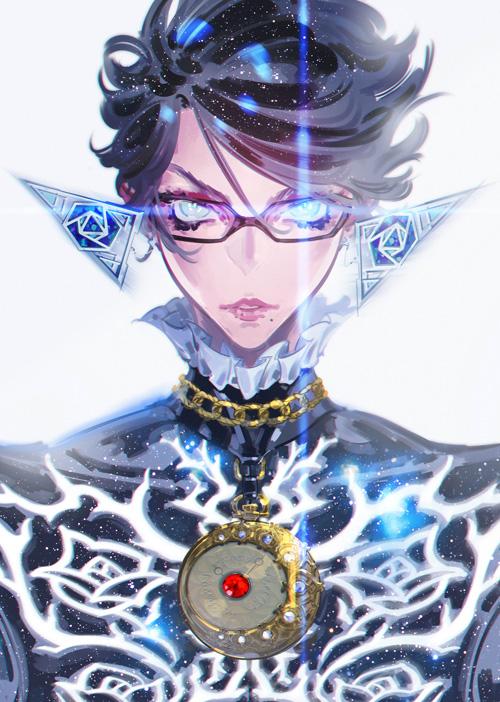 Back in 2014, a Bayonetta 2 art book, The Eyes of Bayonetta 2, was released in Japan. Now four years later, the book is finally seeing a localized release.
Here's the official description: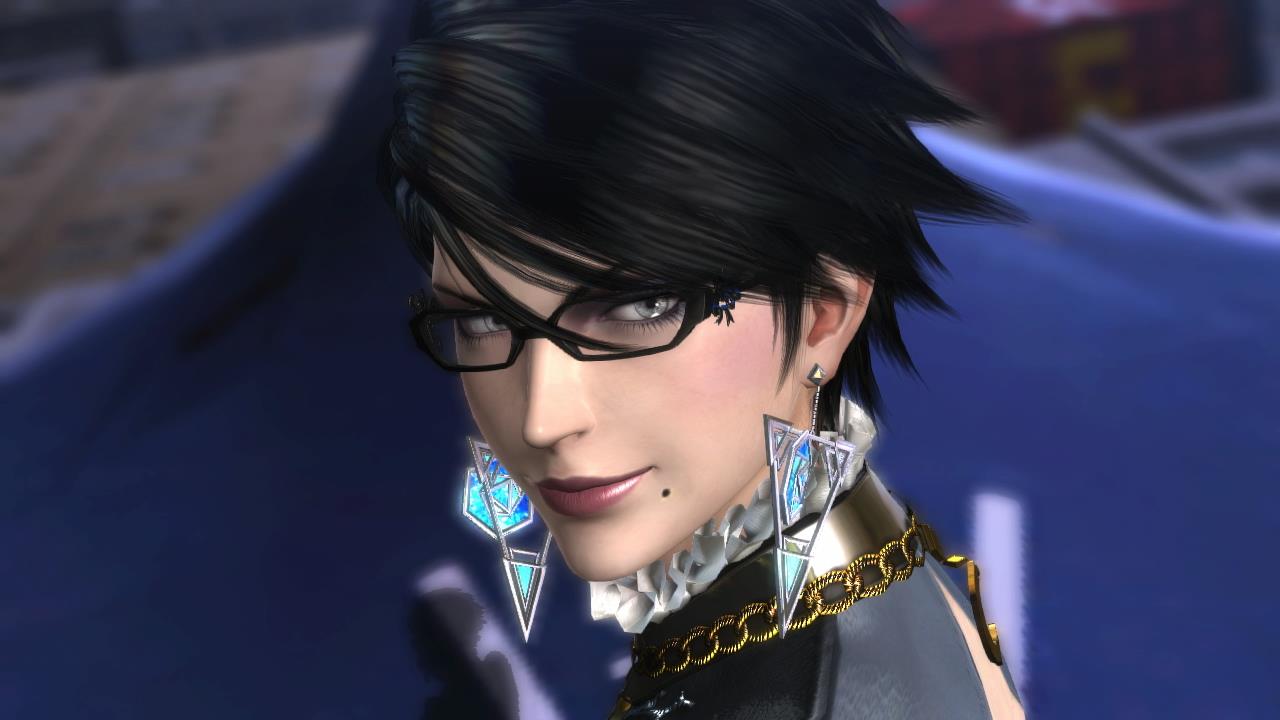 Bayonetta 1 and 2 are the latest big games for Switch with video capture enabled on day one. Thanks to the feature, you can record 30-second gameplay clips.
There are just a couple of exceptions. When the songs "Fly Me to the Moon" and "Moon River" are playing, video capture is disabled. However, if you turn off the background music during these segments, the functionality can be used. There's likely an issue with copyrights pertaining to these two songs.
By the way, in both Bayonetta 1 and 2, you can practice combos when the game is loading. By pressing the minus button once loading is finished, you can keep going in practice mode.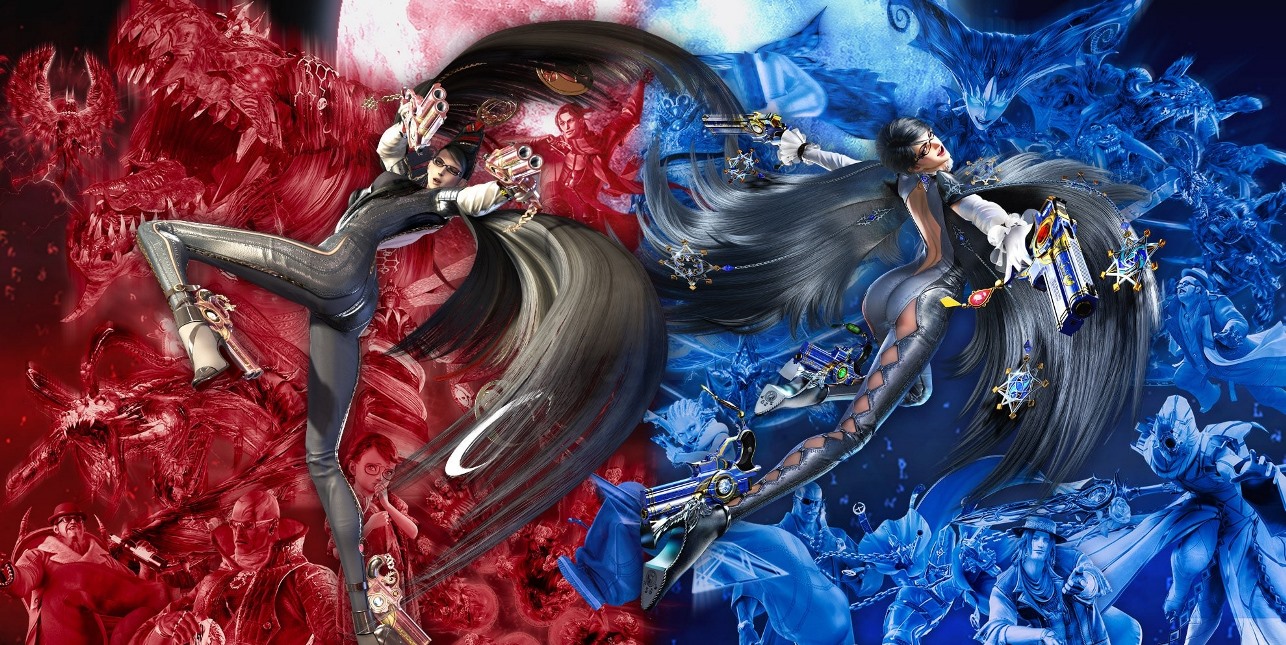 The latest UK sales were reported earlier today. Following up on the initial news, we have some extra tidbits about FIFA 18 and Bayonetta 2 on Switch.
Regarding FIFA 18, sales saw a massive spike of 494% with physical sales. The reason? A heavy price cut. FIFA 18 was reduced to under £30 in the UK.
As for Bayonetta 2, we're hearing that the game sold fewer physical copies at launch compared to Wii U. While it did place higher at #5 this week, it did so with a lower amount of units sold. However, one thing to note is that digital sales from the eShop are not included.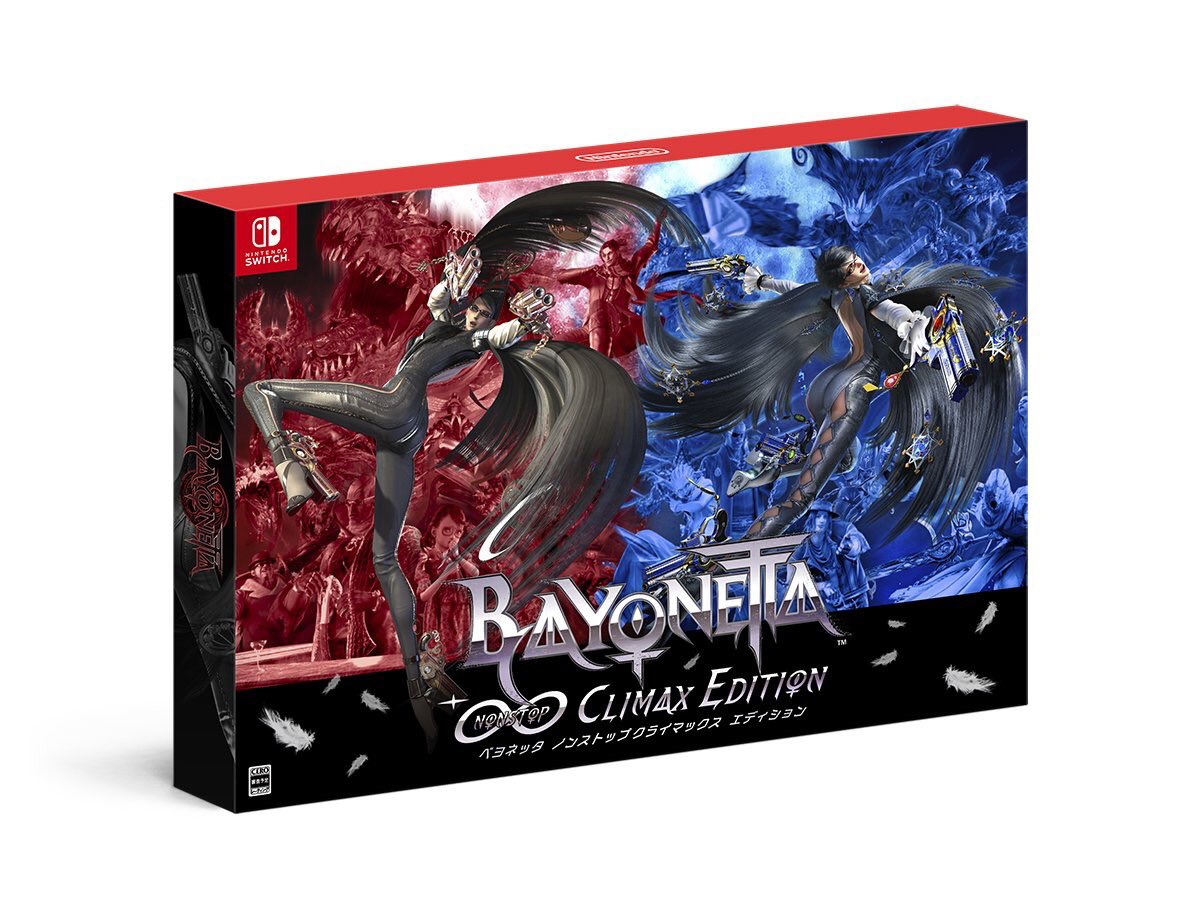 Nintendo released the Bayonetta Non-Stop Climax Edition in Japan this week, which is the only package that contains physical copies of both Bayonetta 1 and 2 on Switch. For a closer look at the whole package, view the video below.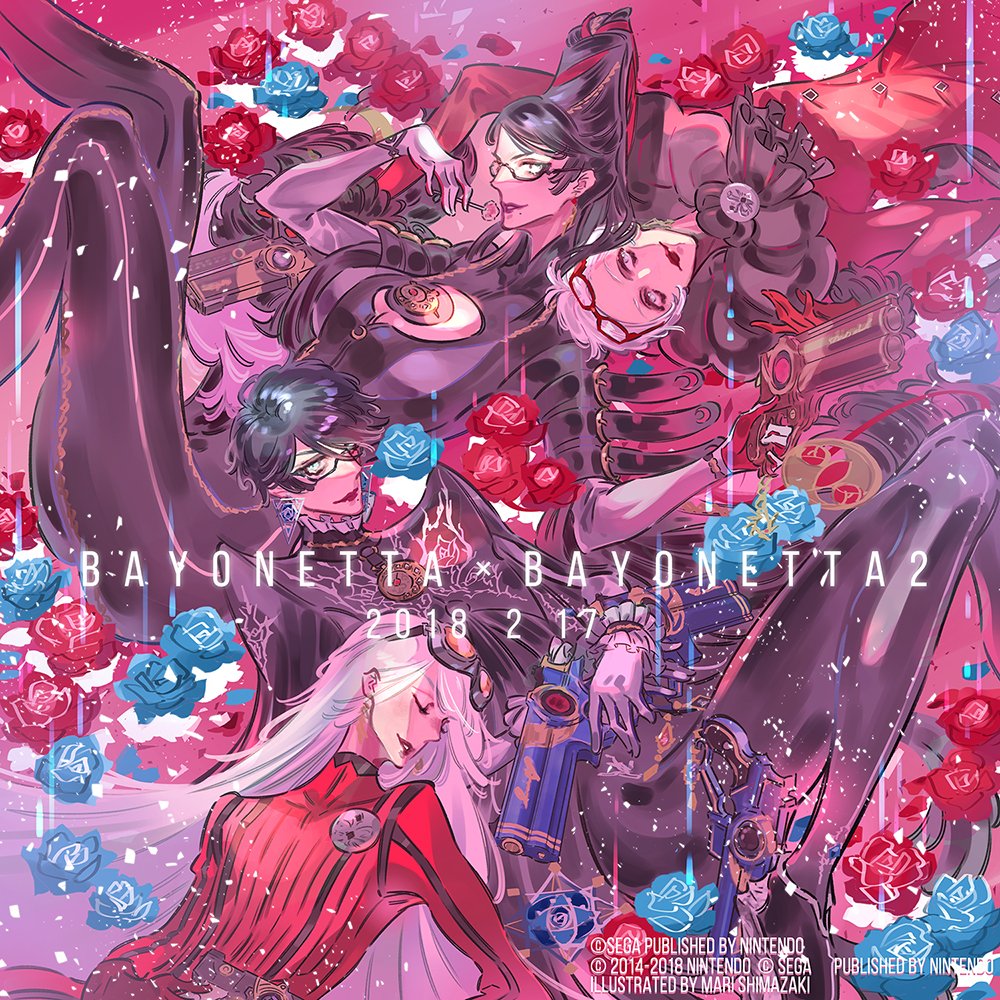 The first two Bayonetta games reached Switch yesterday. To celebrate, character designer Mari Shimazaki created some special art. We have it above. You can also find some concept art from Bayonetta 2 below.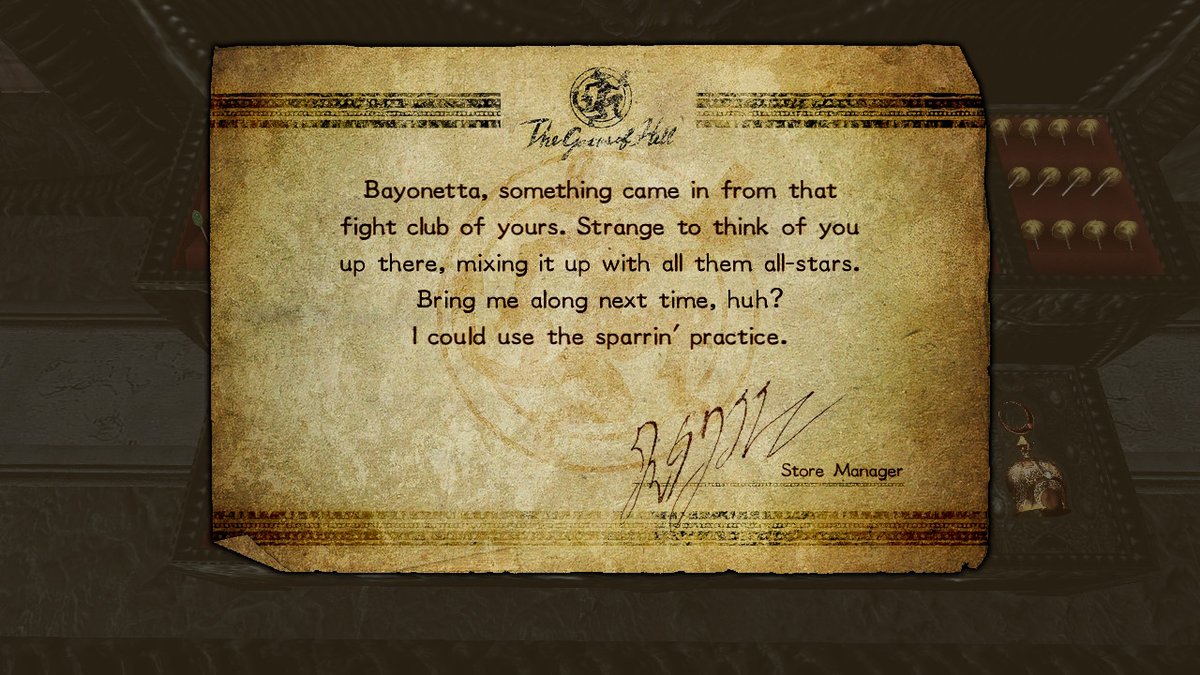 Here's something pretty neat in Bayonetta 2 on Switch. When you use certain amiibo, the message above appears, which looks like a clear reference to Bayonetta's appearance in Smash Bros for Wii U/3DS. It is apparently not in the original Wii U version.
The first thought people are having is that the message could be teasing an appearance of Rodin in an upcoming Smash Bros. title. That's probably looking too much into what's just an Easter egg, but it can be fun to speculate.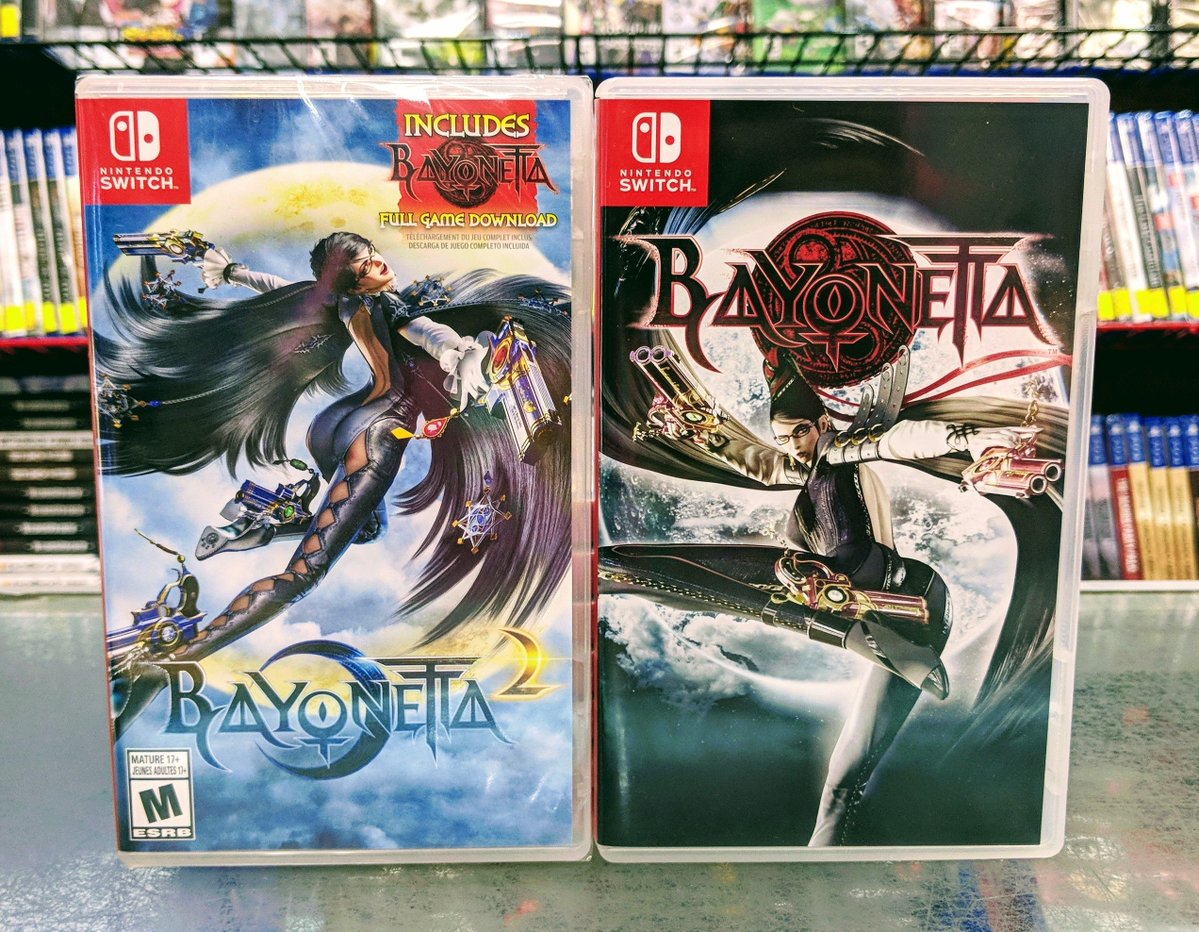 Here's something neat about Bayonetta 2 on Switch. If you pick up the game at retail, you'll get a reversible cover for the first game.
Europe seems to have something similar as well: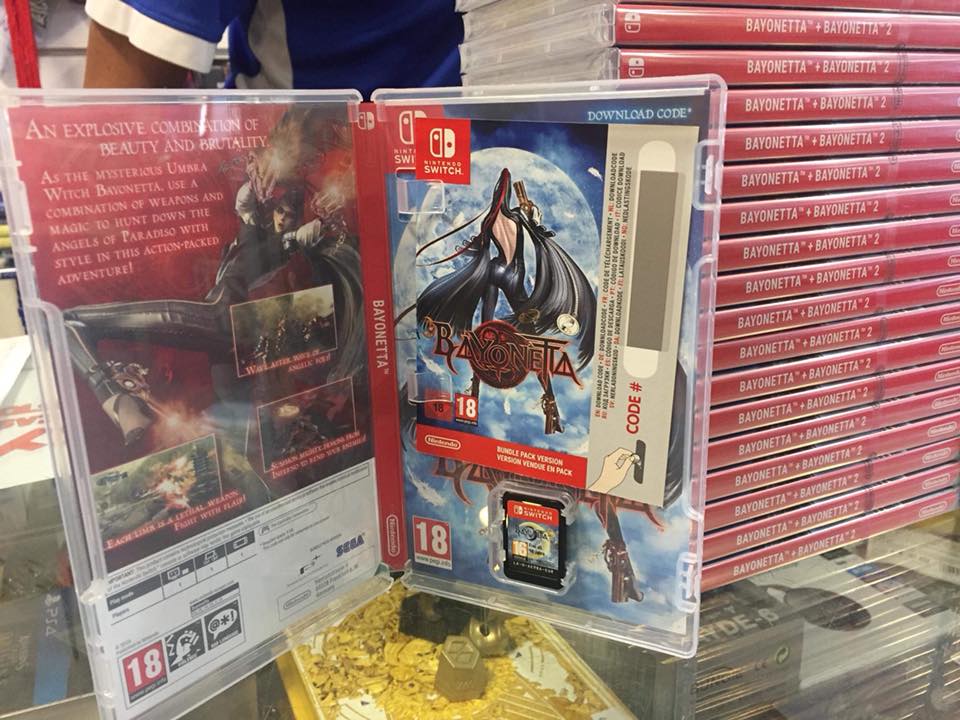 In both North America and Europe, Bayonetta 2 comes on a cartridge while Bayonetta 1 is a digital download.