Beacon Pines update out now (version 1.0.5), patch notes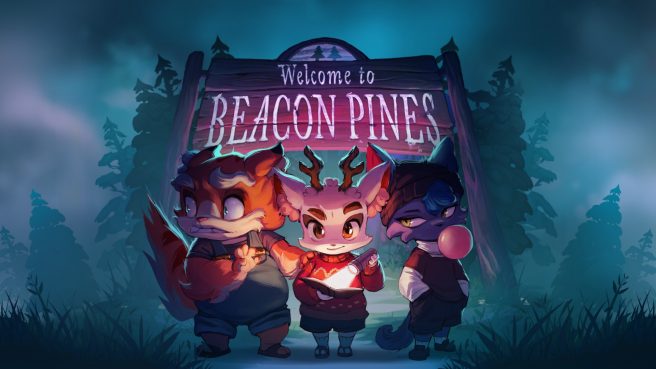 A new update has gone out for Beacon Pines on Switch, with the game moving up to version 1.0.5.
Today's patch contains quality of life improvements such as the most recent save data/time appearing on the pause screen. A number of bug fixes are also included.
The full patch notes for the Beacon Pines version 1.0.5 update are as follows:
Bug Fixes

Various typo corrections
Fixes to a few spots where the narrator text didn't match the VO
Fix pathing with Luka and Iggy at The Source.
Disable walkie talkie in epilogue if you've already visited Rolo.
Chill cop branch on The Chronicle is now drawn in completely the first time when you finish that branch.

Quality of Life Improvements

Adding most recent save date/time to pause screen.
Swapping "Exit" and "New Game" button position in settings so that "Exit" is at the bottom. Also making the "New Game" warning bigger and brighter.
Support for back button to exit The Chronicle.
Add ability to exit the museum video if already been viewed once.
Gate going to town square in the epilogue if you haven't visited the treehouse yet.
Fishing mini-game gives more info when all current bait/catch combos have been caught. Adding extra dialog when fishing is completed.
Removal of ghost monkey at the end of the credits, which seemed to confuse people more than we'd expected.

Miscellaneous

Minor music volume tweaks.
Adding late Kickstarter backer survey names to the credits.
All players on Switch can download the new version 1.0.5 update for Beacon Pines now.
Leave a Reply