Top Donkey Kong player Billy Mitchell files lawsuit against Twin Galaxy over removed scores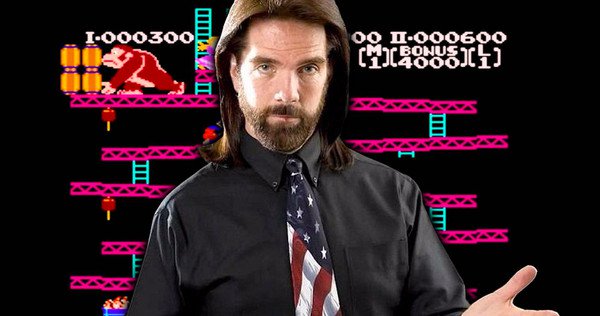 Billy Mitchell has long been known as one of the top Donkey Kong and Pac-Man players in the world. But his reputation took a hit in 2018 after he was accused of obtaining a high score in Nintendo's arcade classic by playing with an emulator, which is "strictly forbidden". His record was removed soon after, and he was banned from submitting scores to Twin Galaxies. Guinness World Records also decided to throw out his Donkey Kong scores and records for Pac-Man.
We're now hearing that in April 2019, Mitchell filed suit against Twin Galaxies. Speaking with Ars Technica, he said the case was "officially served to Twin Galaxies" in February. A detailed complaint was then added in March.
Mitchell's lawsuit is for defamation over the statement made by Twin Galaxies in April 2018. His lawyers say the statement is "libelous in its face" since it "asserts that Mitchell did not achieve his record scores legitimately." The defense claims that the investigation was "pre-ordained" and "intent on generating publicity and internet 'clicks' by accusing Mitchell, the most visible of all video gamers, of cheating." The suit also mentions Twin Galaxies did not contact "key witnesses" and fact-check information.
Mitchell believes his scores were valid since they were recorded on "certified arcade boards in front of hundreds of people". Additionally, over 25 witnesses "signed sworn affidavits testifying to their observation of Mitchell" hitting those records.
According to Twin Galaxies CEO Jace Hall, the organization spent "thousands of dollars to adjudicate the claim." Hall says the process was the "most professionally documented and thoroughly investigated video game score of all time," given the "expense, transparency, and length of investigation."
A judge will be hearing arguments from both sides on July 6. It is not yet known when a decision will be reached.
Leave a Reply