Birushana: Rising Flower of Genpei gameplay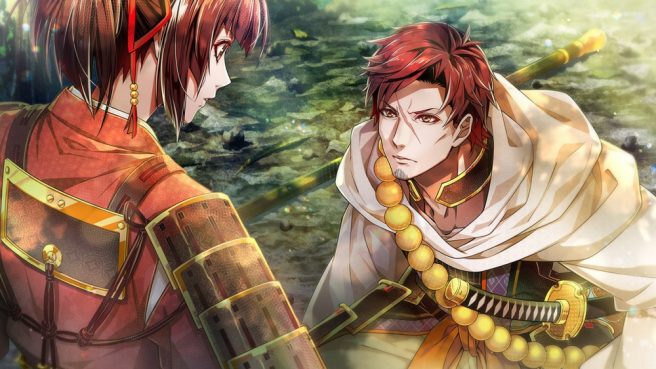 Birushana: Rising Flower of Genpei just saw its western debut, and new gameplay has emerged. A little over a half hour of footage can be seen from the visual novel.
Here's some additional information from Idea Factory:
"Torn between warring factions and a desire for a peaceful life, can Shanao forge her own path – and find someone worthy of her journey in this visual novel?

Fifteen years after the Heiji Rebellion, the Heike clan has reached the height of its power, while the Genji clan remains devastated by defeat. Hidden deep within the mountains of Kurama lives Shanao, the youngest surviving male heir to the Genji name. However, Shanao harbors a deep secret known by very few.

The youngest heir to the Genji name is no man.

Her adventure leads her to find new cherished relationships, as well as something deeper than the feud between the rivaling clans."

Key Features

• Five potential routes will reveal different elements of Shanao's story and relationships. Once you've decided on your route, maintain your Affection Level to get up close and personal with someone…
• The Love Catch system allows players to gauge how their choices affect a character's Affection Level and Shanao's three Character Abilities of Strength, Knowledge, and Kindness in real time. Keep a close tab on Affection and Character Ability levels to reach a true ending!
• After completing a chapter, players can revisit it and manipulate the Affection Levels and Character Abilities. If you feel Shanao is headed down the wrong path, replay the chapter and get back on track!"
View the English gameplay for Birushana: Rising Flower of Genpei below.
Birushana: Rising Flower of Genpei is available now in North America and Europe. English is the only supported language.
Leave a Reply