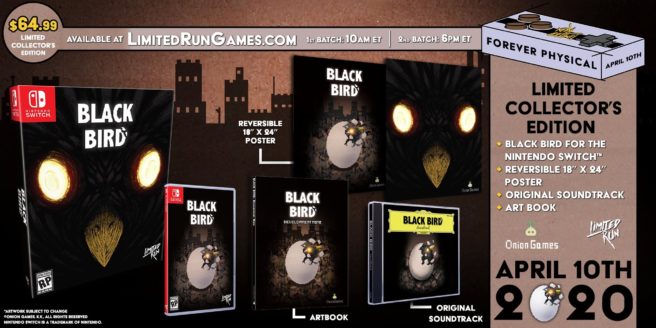 Limited Run Games has revealed its latest physical release. Black Bird, the operatic shooter from Onion Games, will have its own boxed edition.
Fans will be able to purchase a standard copy or collector's edition. The collector's edition includes a copy of the game, 18×24″ reversible poster, an art book, and a copy of Black Bird's soundtrack.
Pre-orders open on Limited Run Games' website this Friday at 7 AM PT / 10 AM ET, and again at 3 PM PT / 6 PM ET.
Leave a Reply