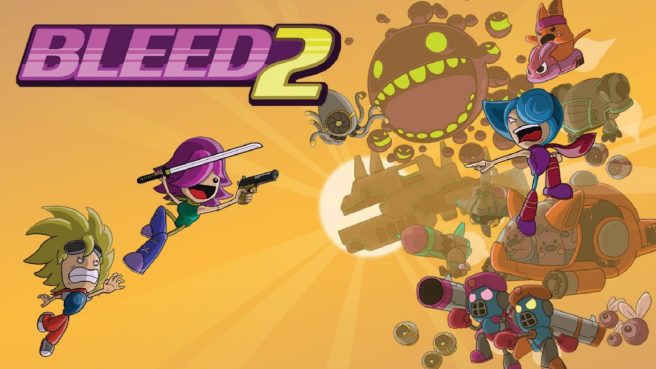 The first Bleed was added to the Switch eShop back in December. Its sequel, Bleed 2, is also now confirmed for Switch.
A listing on the eShop shows that the fast-paced arcade action game is heading to Europe on March 8. We should expect it around the same time in North America, as is usually the case with Digerati's releases.
We have more information plus a trailer for Bleed 2 below.
A furiously fun and fast-paced arcade action game, Bleed 2 welcomes back Wryn, the world's greatest – and only remaining – hero, as she fights to defend the globe from an invading force of villains. Master the art of air-dodging and bullet-reflecting to stylishly take down a relentless barrage of bad guys and bosses, and make sure Wryn lives up to her title as the greatest hero of all time!

Features:

• 7 intense levels with over 25 boss fights
• Unique controls let you shoot, dodge, reflect bullets and slow time all at once
• 4 difficulty levels that remix enemy placement and boss patterns
• 2-player local co-op for all modes
• Unlockable weapons, characters and abilities
• Arcade Mode: Tackle the game on a single life for leaderboard glory
• Challenge Mode: Fight up to three bosses at the same time
• Endless Mode: Test yourself against a gauntlet of randomly-generated levels
Source: Switch eShop
Leave a Reply