Blind gamer finishes Zelda: Ocarina of Time after five-year journey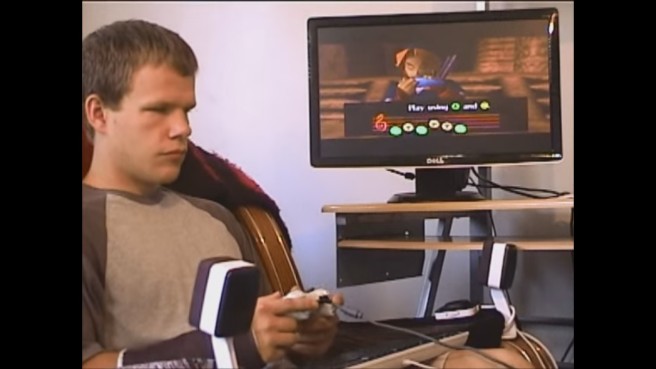 Terry Garrett started playing The Legend of Zelda: Ocarina of Time back in 2011. Five years later (with some breaks in between), he's managed to finish the game.
Terry is actually blind, so it was no easy feat to complete the N64 classic. There's plenty of trial and error involved as he's only able to progress by listening to sounds signaling enemies, walls and the rest of the environment via two speakers.
Garrett thanked "all those who have stuck with me through this series even after it seemed like I was giving up." Viewers shared walkthroughs, tips, and more that he could listen to in order to finish off Ocarina of Time.
If you'd like to see the entire journey, head on over to Garrett's YouTube page here. We've also embedded the final video below.
Leave a Reply