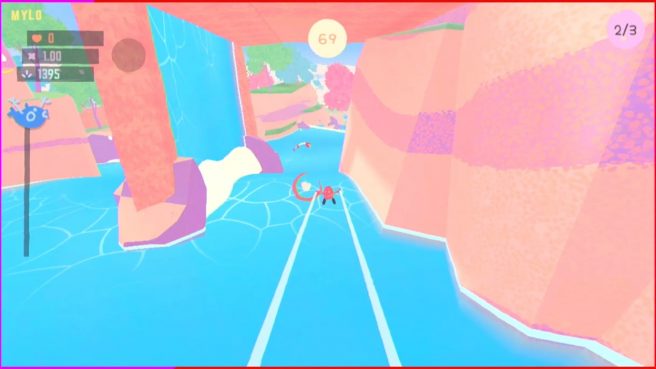 Gameplay is now available for Bonito Days, which was just released following its announcement last week. The game can be purchased on Switch now.
For those that need a refresher, check out the following overview for Bonito Days:
Be transported back to lazy summer days and less stressful times alone or with up to 4 friends. Master the momentum based rolling and gliding controls, and spread the chill vibes in more than 20 colourful levels over 5 sun-drenched environments;

Lazy summer beaches of Temaki Sands
Overgrown city scape of Maple City
Chill bubbling rapids of Konichiwa Falls
Glistening ice caps of Narwhal Station
Sugar rush inducing Pudding Valhalla

All across 2 relaxing gameplay modes, 'Target Test' and 'Sweet Rush'. Soar through the open skies collecting sweets, nabbing powerups and uncovering hidden routes and top it off with a perfect landing. For these bonnie fish the goal is not winning but enjoying the great weather, chill vibes and relaxing days while they last.
The new gameplay for Bonito Day showing off the title on Switch can be found below.
Bonito Day is now live on the Switch eShop. It supports English, Japanese, French, German, Italian, Spanish, and Korean language options.
You can visit the official website for Bonito Days here.
Leave a Reply