Boyfriend Dungeon delayed to 2021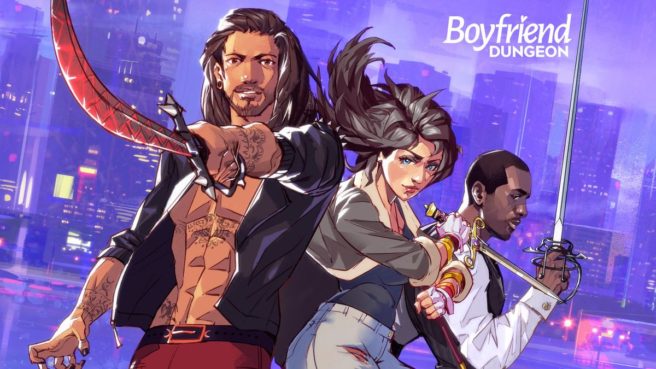 Boyfriend Dungeon, the "shack-and-slash" dungeon crawling adventure, won't be releasing this year as originally planned. Developer Kitfox Games has confirmed that it's been pushed back to 2021.
In a statement today, the studio explained that a variety of factors have impacted development and the team. Also, in hopes of avoiding crunch, they won't be rushing things for this year.
Here's the full statement from Kitfox:
So 2020 has been uh, difficult, to put it lightly.

While we're privileged to be able to work remotely, it's been a hard time for many of us on the team for various mental and personal reasons. Throughout the year we've made adjustments to ensure we've been as mentally/physically safe as possible, at least from an employment standpoint. Plus, we've always been staunch believers of not crunching to fill a deadline. All of this means that although the work continues steadily, we're not quite as productive in 2020 as we'd planned, and that doesn't seem likely to change anytime soon.

This means that, in order to get Boyfriend Dungeon to you at a time that isn't like… 2025, we're going to be delaying and moving two stretch goal characters to DLC.

– What it means: Two dateable weapons (Leah/Hammer and Jonah/Axe) will not be available when the game immediately launches. BUT they (+ other cool new content!) will be available as downloadable content in the coming months after the game launches, free to Kickstarter backers.
– New timeline: 2021
– Why: To get you the game in a reasonable timeframe without having to sacrifice on quality elsewhere in the game.

We know it can be disappointing, but this is the best way forward for us and the game. We've learned from our mistake of trying to ship a game on time when it's not ready. We want you to be able to play Boyfriend Dungeon ASAP, but we also want to make sure the game is enjoyable and the best it can be. And not burn out in the process, which would certainly make the quality suffer.

If we launch with a strong cast of seven weapons, you can enjoy them, and look forward to coming back for the two bonus babes a few months later. 🙂

I'll be streaming on Sept 14, 4pm ET on our Twitch channel to answer any questions or concerns you may have about this, and showing off some game content. You can also always talk to me on our Discord!

Thanks for understanding! Stay safe.

<3Victoria and the Kitfox Games team
Leave a Reply