Calico update out now on Switch (version 1.7.0), patch notes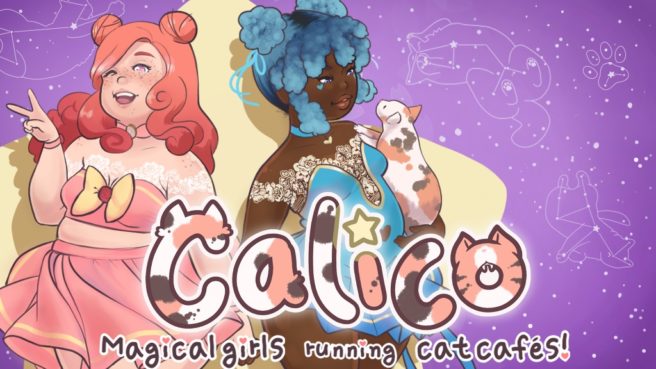 Calico, a day-in-the-life community sim game, has been updated on Switch. It's now at version 1.7.0.
This is pretty sizable update featuring additions like new autosave functionality, clothing design and color gradient options, and more. We have the full patch notes below.
Feature Updates

⦁ Added autosaving every 5 minutes or when you enter furniture mode. It alternates between 2 autosave slots that you can select from the load menu.

⦁ Added color presets to character customization to save your favorite colors.

⦁ Added design option to clothing. Allows you to select a design and control the pattern. Designs are unlocked from meeting the townsfolk, finding animals, and buying recipes and items.

⦁ Added color gradient option to clothing. Allows you to select two colors, and set gradient size, direction, and position Added furniture color customization. All copies of furniture share colors (All "Cute Chair" will share colors). Currently only works with untextured furniture (not things like the plants and trees).

⦁ Added the ability to choose from several running animations.

⦁ Greatly reduced the time it takes to launch the game to the main menu.

⦁ Added German and Brazilian Portuguese language support.

⦁ Made it easier to talk to a specific NPC when 2 are standing next to each other.

⦁ Made jeans texture grey instead of blue for better color customization.

⦁ Made item previews in-store, inventory, and character creator stay fully lit even at night.

Bug Fixes

⦁ Fixed dialogue sounds that were broken by the previous update.

⦁ Fixed the outline of the player showing on top of the outline of their clothes.

⦁ Finally fixed the item names of the Crown and Sailor Hat.

⦁ Fixed a freeze that was sometimes caused by opening the clothing store.

⦁ Made Owl Club members teleport into their position when player arrives to avoid waiting and possible bugs.

⦁ Fixed animals sometimes continuing to walk while you are trying to pet them.

Miscellaneous

⦁ Added saving animal hats and the hat's customization.

⦁ Made it possible to hide controls and UI on consoles. Click the left stick once to hide controls, twice to hide UI, a third time to bring them back
Leave a Reply