Call of Duty's future on Switch, cool upcoming indies, Bayonetta 3 hands-on impressions, and more | Nintendo Everything Refresh Ep. 030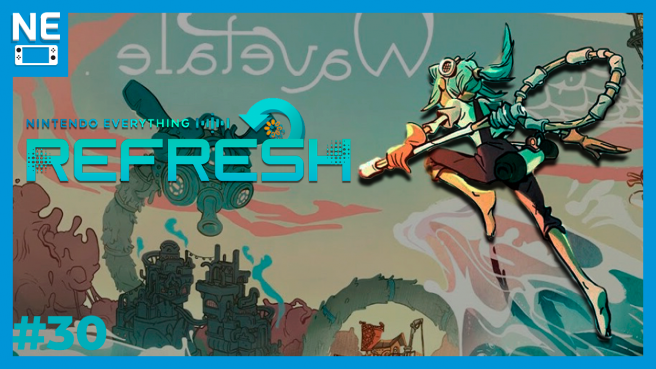 While Call of Duty has had a long history of appearing on Nintendo consoles (and even handhelds!), the Switch has yet to receive an entry in the world's biggest franchise of first-person shooters. But could that change? Xbox's Phil Spencer – aspiring future owner of Activision Blizzard – seems to think so! Join your hosts Nick, Nicolas and Luiz as they ask the question – will Switch ever get a Call of Duty game, and what could it look like? They'll also discuss some exciting new indies coming to Switch in the next month (including a former Stadia exclusive), how it feels to FINALLY be playing Bayonetta 3 after so much time, and much more!
Our show is available on most major streaming platforms, including Spotify, Apple Podcasts, Google Podcasts, Amazon Music and Audible, or you can check out the video version on Youtube. Direct downloads are also available for free through our friends at ListenNotes. Have ideas or suggestions for the show, or want to submit a fan question or topic for a future episode? Let us know what you think – and thanks for listening!
➡ Inquiries/Fan Mail: [email protected]
➡ Visit the site: https://nintendoeverything.com
Episode Segments:
(00:00) | Intro
(01:19) | Call of Duty on Switch?
(13:31) | Legendary developer Rieko Kodama has passed away
(19:03) | Kirby's Dream Buffet is getting… a book?
(25:34) | N64 3D platformer Glover coming to Switch
(31:09) | Togges looks like a 3D Boxboy
(34:03) | Wavetale coming to Switch
(38:09) | Swordship coming soon to Switch
(40:44) | Recent Releases (Ace Angler, Factorio, Signalis Yomawari)
(52:48) | What We've Been Playing (Bayonetta 3, Marvel's Spider-Man, Mario + Rabbids: Sparks of Hope)
Hosts:
Nick Serpa: @ndserpa
Nicolas Shadday: @Dayshade1999
Dennis Gagliardotto: @LyonHart_
Luiz Estrella: @Luizestrella_
Leave a Reply