Capcom Arcade Stadium – full lineup of games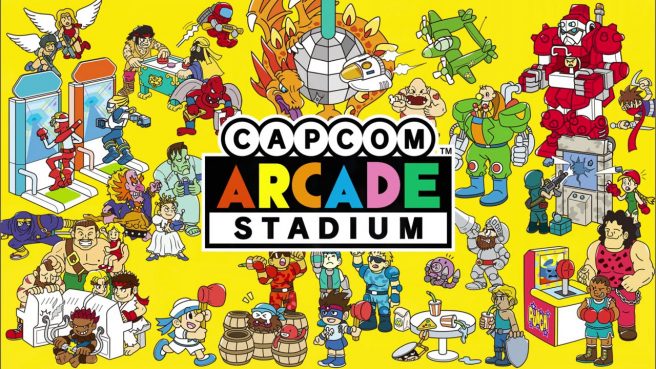 In just a couple of months, Capcom Arcade Stadium will be heading to Switch. Over 30 classic titles will be made available.
After downloading Capcom Arcade Stadium, players can access a free version of 1943: The Battle of Midway. The standalone Ghosts 'n Goblins add-on can be purchased as well.
On top of that, fans can purchase different packs of Capcom arcade classics spanning the decades. There are three in total, each containing ten games. You can find the full lineup below.

Pack 1: Dawn of the Arcade ('84 '88)
– Vulgus
– Pirate Ship Higemaru
– 1942
– Commando
– Section Z
– Tatakai no Banka
– Legendary Wings
– Bionic Commando
– Forgotten Worlds
– Ghouls 'n Ghosts
Pack 2: Arcade Revolution ('89 '92)
– Strider
– Dynasty Wars
– Final Fight
– 1941: Counter Attack
– Senjo no Okami II
– Mega Twins
– Carrier Air Wing
– Street Fighter II: The World Warrior
– Captain Commando
– Varth: Operation Thunderstorm
Pack 3: Arcade Evolution ('92 '01)
– Warriors of Fate
– Street Fighter II: Hyper Fighting
– Super Street Fighter II Turbo
– Powered Gear: Strategic Variant Armor Equipment
– Cyberbots: Fullmetal Madness
– 19XX: The War Against Destiny
– Battle Circuit
– Giga Wing
– 1944 The Loop Master
– Progear
Capcom Arcade Stadium is due out for Switch in February 2021.
Leave a Reply