Capcom Arcade Stadium individual games now available to purchase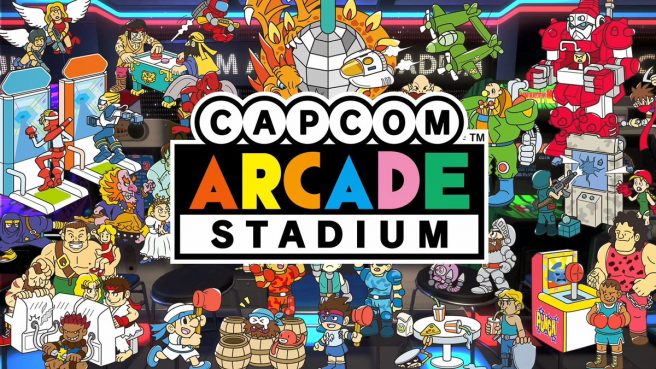 If you've been interested in Capcom Arcade Stadium but have yet to get invested in the release, you'll be happy to hear that the games have now been made available for individual purchase.
Prior to today, the full set of titles were only available in bundles. Capcom released Pack 1: Dawn of the Arcade ('84 to '88), Pack 2: Arcade Revolution ('89 to '92), and Pack 3: Arcade Evolution ('92 to' 01). Each one is priced at $1.99, though Ghosts 'n Goblins is currently $0.99. Also remember that 1943 -The Battle of Midway is available for free.
As a recap, here's the full list of individual games in Capcom Arcade Stadium:
– 19XX: The War Against Destiny
– 1941: Counter Attack
– 1942
– 1944 The Loop Master
– Battle Circuit
– Bionic Commando
– Captain Commando
– Carrier Air Wing
– Commando
– Cyberbots: Fullmetal Madness
– Dynasty Wars
– Final Fight
– Forgotten Worlds
– Ghouls 'n Ghosts
– Giga Wing
– Legendary Wings
– Mega Twins
– Pirate Ship Higemaru
– Powered Gear: Strategic Variant Armor Equipment
– Progear
– Section Z
– Senjo no Okami II
– Street Fighter II: Hyper Fighting
– Street Fighter II: The World Warrior
– Strider
– Super Street Fighter II Turbo
– Tatakai no Banka
– Varth: Operation Thunderstorm
– Vulgus
– Warriors of Fate
Capcom Arcade Stadium originally released on Switch in February. Access the official site here.
Leave a Reply