Capcom Fighting Collection announced for Switch
Posted on February 21, 2022 by Nicolas in News, Switch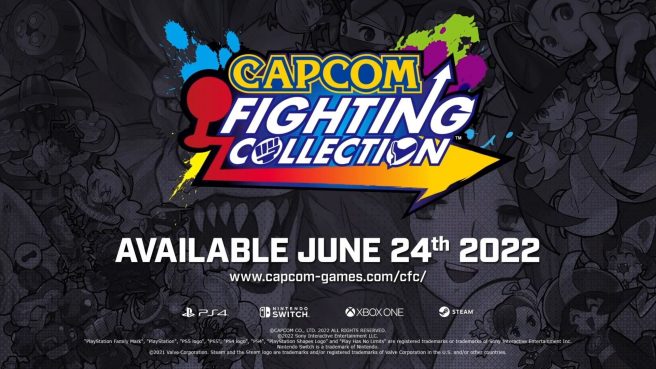 Capcom has just announced Capcom Fighting Collection for Switch. The game is a collection of 10 past Capcom fighting games and is releasing June 24, 2022.
The 10 games featured in the collection are:
Darkstalkers
Night Warriors
Vampire Savior
Vampire Hunter 2
Vampire Savior 2
Red Earth
Cyberbots
Super Puzzle Fighter II Turbo
Hyper Street Fighter II
Super Gem Fighter Minimix
The game will feature a whole host of new features; for one, all games in the collection will include three online play modes with rollback netcode: Casual, Ranked and Custom. All games except Super Puzzle Fighter II Turbo will also include a training mode for people to practice in.
Customization is also quite varied, with the collection allowing full button customization (including one button special moves), display filter options and difficulty customization for the single player modes. The single player modes will also have quick save functionality, allowing quick saving and loading in the middle of a match.
Lastly, the game will feature its own brand of achievements called "Fighter Awards" for every game, providing another goal to aim for when playing. It will also include an extensive Museum mode, with a gallery of "over 500 individual pages of art and design documentation, including some that have never been released before" and "over 400 tracks from the classic games, as well as original tracks made for Capcom Fighting Collection".
Here's the trailer for the game:
The game is set to release physically and digitally on Switch and other platforms. Check out the official site here.
Source: Capcom PR
Leave a Reply