Capcom, iam8bit re-releasing Street Fighter II on SNES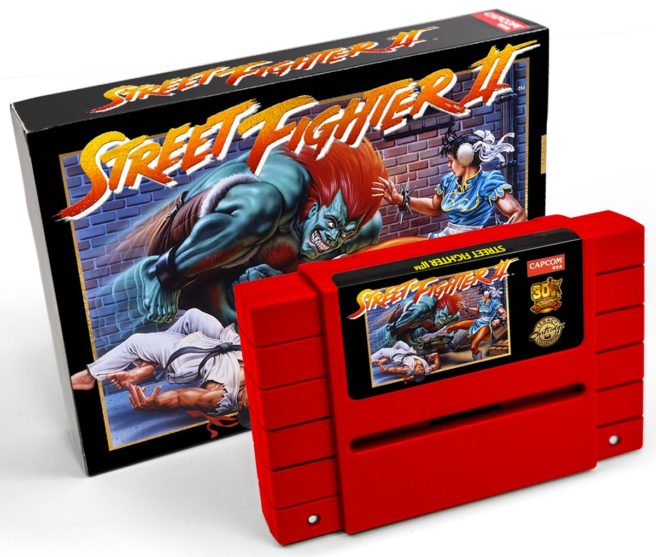 In celebration of Street Fighter's 30th anniversary, Capcom and iam8bit are teaming up for an "ultra premium throwback relic". On the way is an entirely new, limited edition reprint of Street Fighter II for the SNES.
Here's what you can expect from the package:
Featuring one of two colored cartridges, each housing the original game code and fully playable on NTSC consoles – but that's just the beginning! The "Legacy Cartridge Collection" embodies retro-inspired luxury, amplifying the core SNES box design with a glistening foil sheen, delicately embossed texture, chic spot varnish and an innovative tri-fold cover that opens to reveal bonus vintage art. Inside, we're keeping it old-school by restoring the contents of the original instruction booklet, complete with a new archival cover print + secret pack-ins (to be revealed when you crack that shrink-wrap seal).
And a brief recap of "features"
– Brand-New Playable SNES Cartridge
– Tri-Fold Box w/ Foil, Gloss & Embossments
– Premium Instruction Booklet
– Retro Pack-In Surprises
– Package Design & Restoration by Jango Snow Art & Design
The Street Fighter II (30th Anniversary Edition) SNES cartridge will be limited to 5,500 units worldwide. If you're interested, you can place an order here. It'll ship in late November of this year.
Leave a Reply