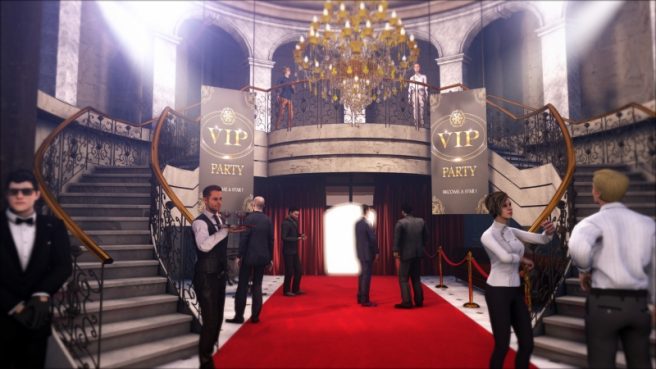 Gaming Factory announced today that Celebrity Life, a celebrity simulator, is prepping to launch on Switch in 2022. Check out a trailer and overview below.
ABOUT CELEBRITY LIFE

Become a star in Celebrity Life. Feel what it's like when the whole world knows your name, follows your every step, and comments publicly on your every decision – your relationships, your fashion, and even what you've had for lunch. Experience all the bright and dark sides of fame. Work hard, earning loads of money, then play harder and spend it all on the luxuries you've always dreamed about. Make sure to fuel your fans' curiosity with accurately dosed details of your fabulous life, to keep both their interest in you and the amount of money in your account growing. Climb to the top, no matter the cost or the rivals you leave behind. Remember, however, that fame comes at a price, and the fall from grace is often closer than you think.

CELEBRITY LIFE – MAIN FEATURES

Decide how your celebrity life unfolds. Take time to carefully build, monetize, and maintain your image to eventually become the most famous celebrity in the world. Or make the most of your five minutes of fame just to spectacularly waste it seconds later and end up forgotten.

Easy to become a celebrity, hard to master being one. Remember: it's easier to climb to the top than to stay there. Becoming a number one celebrity is nothing compared to keeping this status.

A unique mix of strategy, RPG, and simulator mechanics. Plan activities that will make you even more famous. Manage your budget and contracts. Try to keep sane while living in the spotlight.

Choose your career path. Become an actress, a singer, or a model. Fulfill your dream and see for yourself if it's what you expected it to be.

Customize your character. The first celebrity rule is to stand out from the crowd, so make sure to present yourself in a spectacular way. Just don't overdo it, as being yourself is what makes you special.

Decorate your house. In the end, fine feathers make fine birds, so don't forget to fill in your surroundings with all sorts of furniture that only a true celebrity can afford.

Make sabotage your second name. Get ready to reveal the skeletons from your rivals' closets or play by the rules and forget about fame.
Celebrity Life is expected to launch on Switch in 2022.
Source: Gaming Factory PR
Leave a Reply