Children of Morta confirmed for physical release on Switch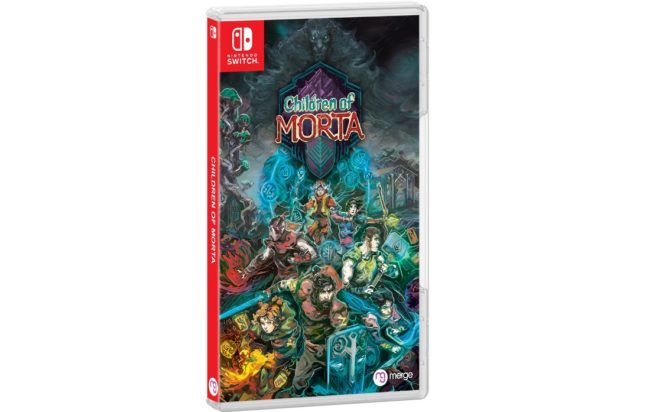 Developer Dead Mage and publisher 11 bit studios have confirmed that Children of Morta will be sold physically on Switch. We have a look at the game's boxart above.
Here's an overview of Children of Morta:
Children of Morta sets its story in a distant land but copes with themes closer to our daily lives that one would expect. It is a story of the simple emotions we all know so well — and value more than sometimes we dare to admit — love and hope, longing and uncertainty, ultimately loss and the sacrifices we are willing to make to save the ones we care the most for.

Embark on the adventure of an extraordinary family of heroes. With the Corruption spreading through the land, the guardians of Mount Morta have to stand up against an ancient evil. But… it's not a story about saving the universe. It's a story about a valiant family standing together while the world around them is being devoured by darkness.
Children of Morta will cost $21.99 / €21.99 on the Switch eShop while the physical version should go for $34.99 / €34.99. It'll be out later this summer.
Source: 11 bit studios PR
Leave a Reply