Chinese Paper Mario: The Origami King trailer shows partner Toad in combat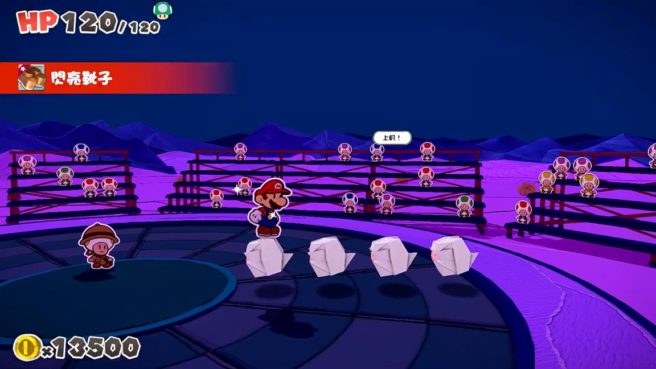 Nintendo ended up announcing Paper Mario: The Origami King out of nowhere yesterday, following speculation that a new entry in the series would be coming to Switch. One of the things we heard when the initial rumors started is that the Switch title should be a return to the franchise's roots. It remains to be seen how closely Paper Mario: The Origami King follows the blueprints of the N64 and GameCube games, but there is at least one positive sign.
Nintendo did say in its announcement that "you'll enlist the help of characters old and new". While the extent of that remains to be seen, partners may appear in battle. A trailer actually shows a different version of a battle scene not included elsewhere. In the Chinese version, the same Toad that follows Mario in the overworld also appears during combat.
No one can say for sure why China received a slightly different version of the trailer. Thankfully, Paper Mario: The Origami King is just a couple of months out, and we should be learning more soon. Hopefully future updates confirm that partners will indeed play a role in combat.
Leave a Reply