Chocobo GP getting a physical release in Asia with English support, pre-orders open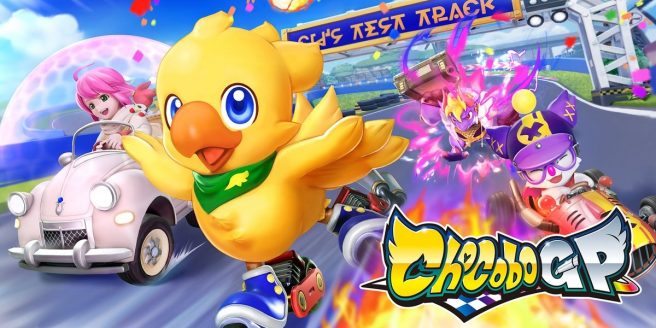 Chocobo GP won't have a physical version in North America, but in Asia, it's a different story. Square Enix has confirmed that it will have a boxed version ready to go for launch in March. Additionally, it will support several different language options.
Below is some information about Chocobo GP:
Get set for a new racing experience, featuring a roster of dozens of your favorite Chocobo characters, complete with their own unique abilities and variants. Equip Magicites and take out the competition as you drift through various familiar courses in online and offline multiplayer modes. Compete in tournaments and become the reigning champion of GP!

Various game modes – Play various modes including Story and Custom Races. Also enjoy exciting survival races in a bracket-style tournament, which can support up to 64 players. Select modes support online and/or local multiplayer.
Thrilling courses – Race through various courses taking inspiration from the Chocobo and Final Fantasy series, including Cid's Test Track, the streets of Alexandria and Zozo and the Gold Saucer.
Roster of Beloved Characters – Players can choose from a wide selection of Chocobo series characters.
Magical magicite – By collecting magicite, found within Magic Eggs scattered around the various tracks, racers will be imbued with magic, such as Fire or Aero, which can be used against their fellow racers to give them a competitive edge and speed to the finish.
You can pre-order a physical copy of Chocobo GP from Play-Asia here. According to the retailer, it will support English, Japanese, Traditional Chinese, Simplified Chinese, and Korean languages. Since Switch is region free, you can import a copy any play the game without any issues.
Leave a Reply