Chocobo GP update out now on Switch (version 1.1.1), patch notes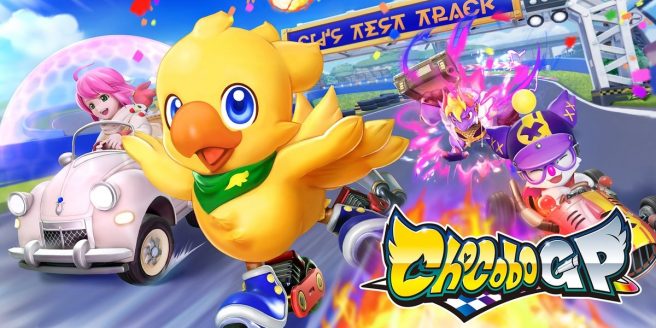 Another update went out this week for Chocobo GP, with players now having access to version 1.1.1.
According to the patch notes, it's now possible to delete your best Time Attack Mode records and upload your newly created time data. There have also been improvements, fixes, and adjustments.
Ver.1.1.1 update contents:
– Improvements to issues where communication errors would occur between the course introduction section and the start of a race.
– Addition of a function to delete personal best times for Time Attack mode.
*The data stored on the Switch console can now be deleted as desired.
(This does not affect any data that has already been uploaded to the server)
*Rankings data will also be updated when uploading new data recorded after deleting personal bests.
*It remains impossible to race against ghost data recorded on a different version of the game or to upload or download ghost data for a different version.
– Fixes to an issue where it was possible to continue using team stickers from a previous season.
– Fixes to mistakes in the names of team stickers.
– Fixes to an issue where players would get stuck on the terrain on the Hyperspeed version of the Balamb Garden course
– Fixes to an issue that occurred when using the Kwackeys, where the effects of certain abilities affecting the player were not removed depending on the timing when bombs are detonated.
– Changes to the video to explain Maduin's ability to make it reflect the current in-game behavior.
– Adjustments to the points acquired by racers finishing in 5th place or lower in Chocobo GP mode
5th place = 200 points, 6th place = 160 points, 7th place = 120 points, 8th place = 80 points
*We will continue to examine and adjust this area, taking into account how it will affect the rankings.
An internet connection is required to apply these updates.
All players on Switch can access the new 1.1.1 update for Chocobo GP now.
Leave a Reply