Choice Provisions' turn-based space survival strategy game Tharsis heading to Switch in April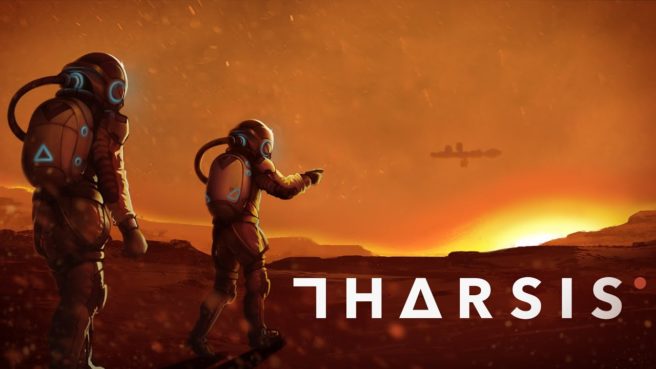 Choice Provisions, the developer of the Runner series, released a turn-based space survival strategy game Tharsis back in 2016. It's now been announced that we'll now be seeing it on Switch, and the title has been re-balanced and optimized for debut on Nintendo's console.
Here's an overview of Tharsis, along with a trailer:
The Nuts and Bolts of How Tharsis Works

Take control of humanity's first manned space mission to Mars, just as it's struck by a micrometeoroid storm that cripples the ship and kills 2 vital crew members. Guide the remaining astronauts through onboard disasters, food shortages, and moral dilemmas as you do almost anything to successfully reach the red planet. Will you sacrifice crew members to get the job done? Push everyone's sanity to the brink just get a few extra rations? Or even resort to cannibalism and murder to feed the rest?

Original Release Opinions + Changes
During its original 2016 release, Tharsis received a lot of attention for creating a clever and brutal mix of board game and video game fusion.

Imagine Darkest Dungeon and FTL but with dice.

Others however felt luck was too much of a factor. So now game has since been significantly tweaked and rebalanced after the original launch with reworked Easy, Normal and a ramped up Hard Mode for true challenge seekers.

Nintendo Switch Game Features:
– Turn-based space survival strategy game. With dice. And cannibalism
– A unique mix of a board game and video game mechanics. Make tough tactical and moral choices with outcomes determined by the roll of your dice. Adapt and rethink continually
– Manage 4 astronauts each with their own mission-critical special abilities. Unlock additional crew members through special challenges and achievements
– Decide who stays healthy, fed and sane as you tackle multiple disasters unfolding on the ship. Choose who goes head-first into the fires, who eats and possibly who gets eaten
– Experience the fretful and isolated atmosphere of deep space and the fight to not let it become your grave with a space-zen soundtrack created by Dutch atmospheric-electro duo Weval
– Rebalanced from the original 2016 release. Easy, Normal and Hard modes offer a fair learning curve while also ensuring a merciless challenge for true test seekers
– Complete UI overhaul for clear and intuitive use in both docked and undocked
– 10 additional training and trail missions to hone your survival skills
Tharsis will launch for Switch via the eShop on April 11 for $11.99 / €11.99. There will be a 21 day discount starting March at $8.99 / €8.99 for all players and $7.99 / €7.99 for those with selected existing QubicGames titles on their account.
Source: QubicGames PR
Leave a Reply