Cinematic adventure game Voyage lands on Switch next week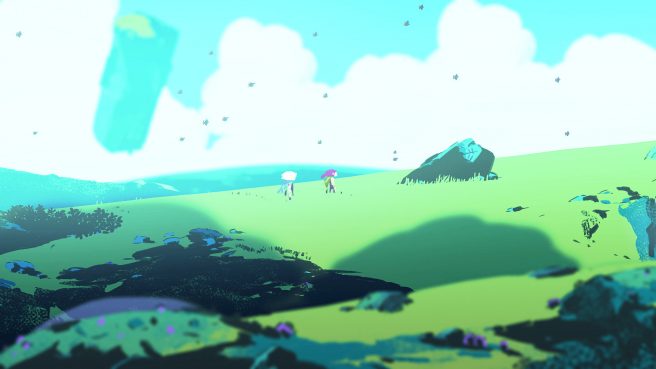 Today, publisher Ratalaika Games and developer Venturous announced that Voyage will be releasing on Switch next week. It will be available on August 12, 2022.
Voyage is a cinematic adventure game focusing on two survivors in search for answers of a long-forgotten past. More information can be found in the overview below.
Billed as a side-scrolling casual adventure, Voyage offers much more with its aesthetics and ongoing changing settings, following two survivors who find themselves on an unknown planet. Their travels, whether you decide to play by yourself or cooperatively, will consist of many obstacles that halt and hinder their ability to progress forward. Throughout their journey they will unravel a mystery of the past and there are three stories being told simultaneously in Voyage – 'gameplay' (the actual journey) – 'statue scenes' (which are big sisters' personal memories) and lastly – 'murals' (which tell the story of the planet and the people who lived there.)

When playing Voyage in single-player mode, as opposed to two player cooperatively, one of the two protagonists in the game acts as an AI companion as if you were to play the game with a friend. You can choose which of the characters to control at any given time, interact with objects and climb together, tell each other to follow or stay put, point and even hug. Many of the objectives throughout the journey of Voyage require cooperation between two characters; for example pushing pillars, moving objects and helping each other while climbing. In addition to this, the actual shared exploration of the game does also play a part in the narrative itself. Whether you decide to play by yourself or cooperatively, the journey will revolve around two survivors in their search for answers and unravel a mystery and find a way home together.

Key Features

Share Experience, work alone or with a friend
Lose yourself in Voyage's sprawling and expansive hand painted environments
Music and sound by Calum Bowen, composer for Snipperclips, Pikuniku and Lovely Planet
Replay the game and come to different personal conclusions
Relaxing and Unique journey focus
A game that could be played by anyone without much difficulty
Players can expect to travel through several carefully chosen environments; sunlit ruins, windy grasslands, sandstorm filled desserts, swamps, misty forests, mossy forests, caves, underwater, a spaceship and more
Find and understand murals that show what has transpired
Creatures and otherworldly beings that players get to interact with along their journey, some playing a bigger part in the overall story of the game
Voyage consists of various settings and moods all tailored to support both the gameplay and the narrative of the game
And here's a trailer for the game:
Voyage will be sold digitally on the Switch eShop at a price point of $14.99 / €14.99.
Source: Ratalaika Games PR
Leave a Reply