Clockwork Aquario western release date set, new trailer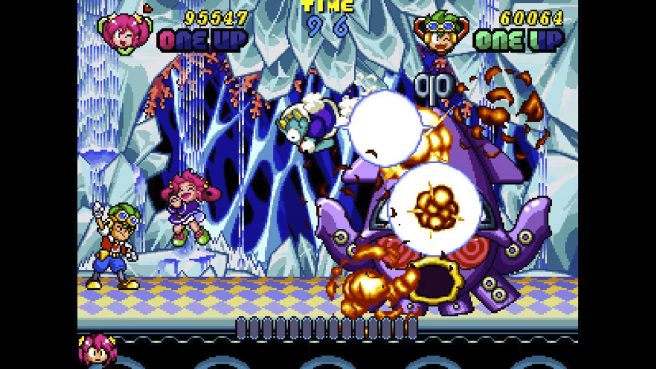 ININ Games has provided a final release date for Clockwork Aquario in the west. It will launch on December 14 in North America and November 30 in Europe, according to eShop listings. As previously mentioned, Japan is getting the title on November 30.
Clockwork Aquario is an arcade game from Wonder Boy creator Ryuichi Nishizawa that never saw a proper release – until now. The original developers came together to finally finish up the project after 30 years.
In terms of the actual gameplay, here's what fans can expect:
Jump and run through a colorful fantasy world, pick up and throw your enemies, hit multiple at the same time to get a multiplier and rack up your high score! You can also play with up to two friends, will you collaborate to take down Dr. Hangyo or try to sabotage each other to get the high score?

• The arcade classic revived officially and complete for the first time!
• Imaginative levels with beautiful pixel graphics!
• Easy to pick up, addictive side-scroller action!
• Gorgeous soundtrack by Westone legend Shinichi Sakamoto!
• Includes a gallery with concept art and other goodies!
In addition to today's release date news, we also have a new trailer for Clockwork Aquario. You can find it below.
Clockwork Aquario will initially debut as a digital download on Switch. You can find the official website here.
Leave a Reply