COGEN: Sword of Rewind gets an overview trailer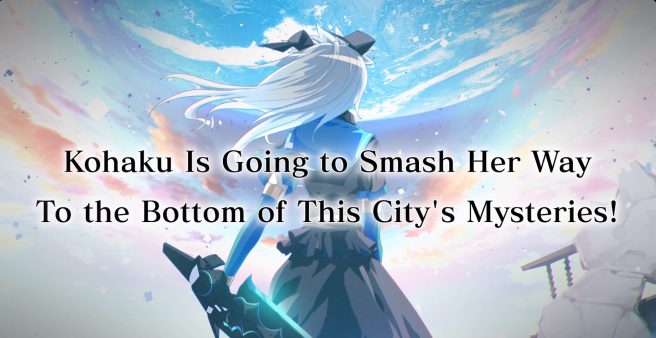 COGEN: Sword of Rewind is out tomorrow on Switch, and publisher Gemdrops has released an overview trailer in anticipation of its release. This 2 minute trailer provides a detailed look at the side-scrolling action gameplay as well as glimpses of the story and characters.
Alongside this trailer, Gemdrops has also released a text overview of the game, to list its specific features:

So what is COGEN? Check out this trailer to find out!

We'll be doing a deep dive into everything about our game in this trailer, starting with the core system of rewinding up to three seconds following any of your untimely deaths (one hit will kill you in COGEN). We'll also be covering the story, mechanics, and DLC, too! This trailer is crammed chock-full of all the details you crave about COGEN!

Uncover the secrets of Cogen City through hidden data logs!

Hidden all throughout Cogen City—sometimes in the strangest of places!—are data terminals. These terminals contain stories and secrets about what's really going on in this futuristic metropolis. Though it appears someone (or something) is trying to prevent you from finding them, discovering them all will help you get to the bottom of all of Cogen City's many mysteries. Oh, and any terminal data logs you find will be accessible at any time through the Options menu!

A robust score tracking system! Aim to be the best you!

COGEN comes fully-equipped with a robust score tracking system. With it, you can see your performance on a stage-by-stage basis. There's also a separate performance record you can use to see details on how you're doing. Aim to be the best that ever was!

In addition, we've also included a Challenge Tree. Complete various challenges for each stage (such as defeating enemies in certain ways or performing specific actions) and you'll unlock nodes on this tree. Challenges add an extra layer of difficulty if you want them, and they sure feel good to complete!
COGEN: Sword of Rewind launches for Switch on January 27, 2022.
Leave a Reply