Concept art and details emerge for cancelled Mega Man Star Force 4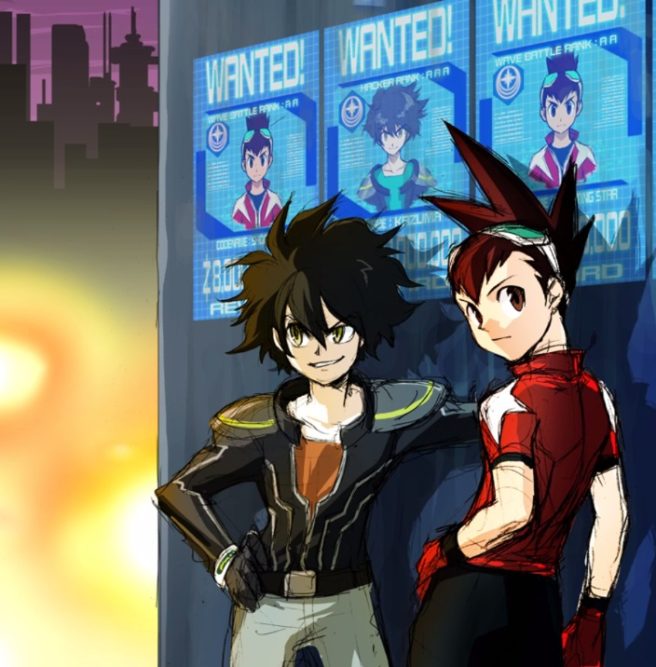 During the DS era, Capcom produced a trio of Mega Man Star Force games. We now know that there were plans for a fourth entry, but it wasn't meant to be.
Rockman Corner has obtained concept art and details for Mega Man Star Force 4. Although the game was in development at one point, Capcom ended up scrapping all work on the project.
Here's what we know:
– Illustration drawn by Shinsuke Komaki
– Entered production sometime between 2009 and 2010
– Poor sales of Rockman EXE: Operate Shooting Star (>60,000 units) and lower-than-expected sales of Mega Man Star Force 3 one year prior (between 174,426 ~ 210,000 units in Japan) resulted in cancellation halfway through development
– Mega Man Star Force 4 aimed to be more tonally "mature" than previous entries to attract an older demographic
– It would have starred a slightly older, more hardened Geo Stellar
– Redesigned with new clothes and a new Visualizer
– New character named Kazuma (pictured on the left)
– Kazuma was a genius hacker and a direct descendant of Lan Hikari's family
– The general premise of the game involved Geo and Kazuma crossing paths and becoming outlaw hackers
– The two would eventually be sought by the Satella Police
– Reward for their capture was a hefty 8,000,000 Zenny a piece
– "Hacking" was intended to be the theme or gimmick of Star Force 4, comparable to Star Force 3's "Noise"
Leave a Reply