Conga Master Party! coming to Switch, possibly this week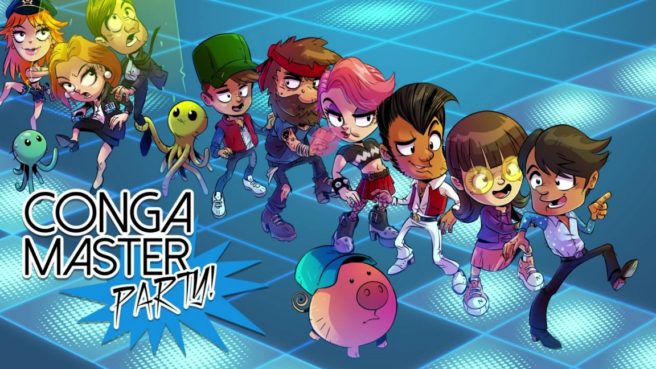 A listing on the European Switch eShop shows that Conga Master Party! is heading to Switch. It could even be available as early as this week.
Conga Master Party! originally debuted last year as simply Conga Master. As you would expect, the game is all about forming conga lines. You'll try to make as long a line as you can by picking up people on the dance floor. This new version has two exclusive Switch multiplayer modes plus support for amiibo that can unlock "special cosplay costumes".
Below is a more comprehensive overview:
The dance floor fills, the line gets longer… come on down, it's time to conga! Shake your virtual hips to the ridiculously fun arcade action of Conga Master as everyone fights to make the longest conga line possible. No rhythm required – anyone can conga!

Playing Conga Master couldn't be easier: steer your dancer across the floor, adding people to your line as you go. Longer congas let you add people faster, but watch out for pigs stinking up your line! Even better, drag three friends onto the dance floor for some local multiplayer conga madness and see who'll become the true Conga Master!

– Eight different local multiplayer modes, including two that are totally exclusive to Nintendo Switch! Slice your rivals' congas to ribbons, fight over a lone dancer, race to make the longest line, force other players to strike a pose and much more!
– Over 40 characters and nine conga clubs to unlock, plus single-player Endless Conga and Story modes to enjoy… the conga fun never, ever stops!
– Use compatible amiibo with Conga Master Party and unlock a range of special cosplay costumes for the dancers!
Here's a trailer from the original release:
If the eShop listing is correct, Conga Master Party! will be out in Europe on September 14. Pricing is set at £7.99.
Source: Switch eShop
Leave a Reply