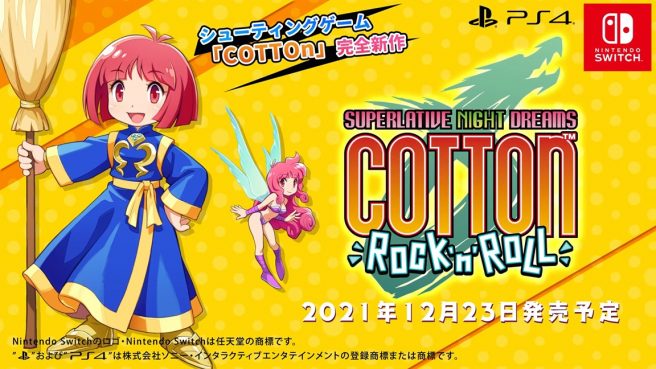 Today, Success came out with a brand new Cotton Rock 'n' Roll trailer that shows off pure gameplay from the upcoming Switch title.
Here's the video in full:
Cotton Rock 'n' Roll is a new shoot 'em up game containing features from the series as well as other titles in the genre from Success. Nata de Cotton, Silk, and Appli-Ke Pumpkin are confirmed characters, along with guest appearances from the likes of Umihara Kawase and Doki Doki Poyacchio. Players can look forward to sixteen different stages that are vertical, horizonal, and 3D.
Cotton Rock 'n' Roll was announced for Switch back in June. While we're still waiting on a concrete release date, it will first come to Japan on December 23, with a western release planned between Winter 2021 and 2022. Access the official website here.
As previously announced, Japan will be receiving a limited edition. Copies come with a Nendoroid figure, Cotton 30th anniversary compendium, and soundtrack CD. You can see what the figure looks like here.
We'll also mention that isn't the only entry in the series on Switch. Earlier this year, the system saw Cotton Reboot!, a redone version of the Cotton: Fantastic Night Dreams X68000 port.
Leave a Reply