Cozy Grove gains New Neighbears DLC on Switch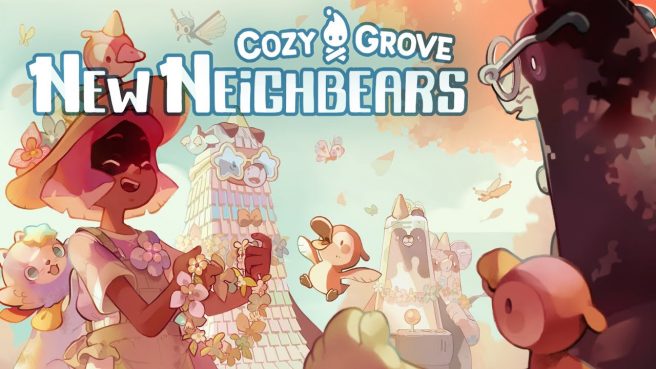 Support for Cozy Grove continues, as New Neighbears DLC has just landed on Switch.
The DLC features four new bears with full storylines, new outfits, critters, and music. That's along with the decoration dye system as a new permanent feature and more.
We have more information about the New Neighbears DLC in Cozy Grove below.
Once you've helped the original 17 bears reach peace, you'll meet shy-as-a-mouse Lillian, collector Beatrice, partier Archie, and perfectionist Ben. Prepare to be amused, delighted, and heartbroken as you help your new friends through fully fleshed out personal stories that take full advantage of the many new activity types that we've added over the past year.

The DLC also adds new outfits to help you match your new friends, new butterflies to catch and complete your bug collection, a beautiful new background track, and additional closet space to store your wardrobe.

In addition, the free for everyone Spring Festival brings Ms. Carouse back to the island along with a new type of flower, an adorable duckling minigame, and more. A new permanent feature, the decoration dye system, enables you to customize the colors of your decorations.
And here's a trailer for the New Neighbears DLC in Cozy Grove:
The New Neighbears DLC can be purchased for $6.99.
Leave a Reply