Cozy Grove update out now (version 3.0.0), patch notes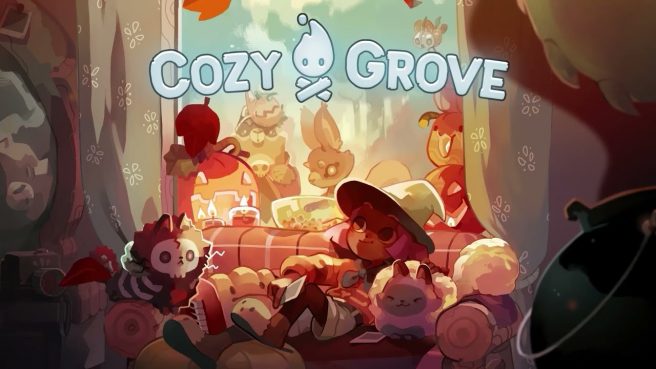 Cozy Grove has just received a new update, version 3.0.0, that adds new content including a Halloween event. Here are a full list of changes to the game, along with a trailer:

You can now go inside your tent and decorate the interior. Upgrade your tent with Flamey for more rooms, and decorate them to your heart's content. There should be a small housewarming gift waiting for you within.
Cats! Lure them into your tent with the mysterious Cat Beckoner. Experiment and see which cats you can attract and share your recipes with others.
New Halloween event, coming to Cozy Grove from 20 October till 1 November. Who knows what spookiness might descend on the island… Don't miss it!
Accordion! Use it to harvest many plants simultaneously.
Photography minigame! Join Arjun in his favorite activity to capture the magic of the island and your decorative scenes.
Bunnies will now be available to join your outdoor birds and deer.
New background music.
Improved stone skipping activity.
New clothing options, including some Halloween-exclusive outfits.
Lots of new decorations for the new tent interior and outside.
Improved decoration placement and movement.
Added 20 slots to clothing closet.
Many other minor bugfixes and improvements.
This update arrived yesterday for North American players, and should arrive sometime today for those in Europe and Japan.
Leave a Reply