Cozy Grove Winter Festival update announced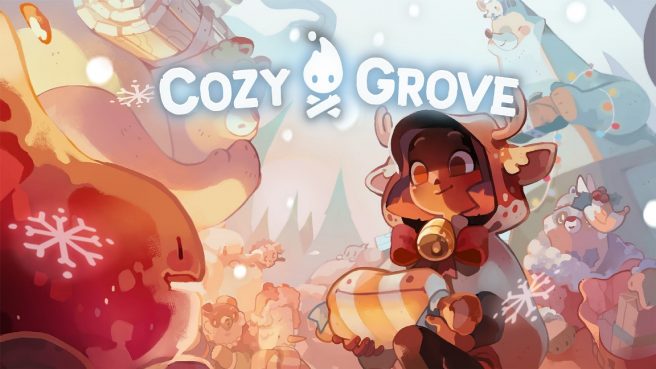 The Quantum Astrophysicists Guild and Spry Fox have announced a major update for Cozy Grove known as "Winter Festival". Switch players can access it starting on December 23.
The update introduces new activities, craftable items, and minigames. Players can build and chat with snowfolk on their island, get into snowball fights with imps, and craft gifts to give to their bear buddies. That's on top of new wintery decorations and outfits, a complete the pattern minigame, and festive background music.
Here's a rundown of the different elements and features in the Cozy Grove Winter Festival update:
– Winter Festival that begins December 23rd and runs for six weeks
– New snowfolk characters you can craft and talk to
– Special gifts you can make and give to the characters on the island
– Wishing well that allows you to buy rare recipes
– New "complete the pattern" minigame
– A new background song added to the soundtrack
– One more tent upgrade and interior room to decorate
– Other various improvements, polish, and new content
Cozy Grove originally made it to Switch this past April. Since then, the game has received a bunch of different updates. You can keep track of the previous patch notes here.
Source: The Quantum Astrophysicists Guild PR
Leave a Reply